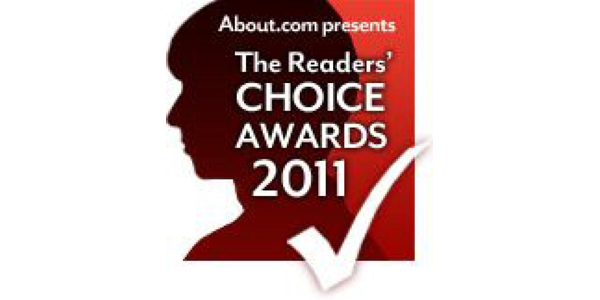 Hi Martial Arts Enthusiast,
I wanted to let you know about a new awards program. It's the About.com Readers Choice Awards, and it will showcase the best products, features and services in dozens of categories across all of About.com.
From January 13- February 4, 2011 I'll be accepting nominations for the following categories at the Martial Arts Site for the About.com Readers Choice Awards
Best Martial Arts School East
Best Martial Arts School West
Best Martial Arts School Mideast
Best Martial Arts School Midwest
Best Grappling Dummy
Best Martial Arts Movie 0f 2010
Best Martial Arts Book of 2010
This is your chance to nominate products, schools, movies and books. Get the word out by letting martial artists everywhere know about the About.com Readers Choice Awards. Below is the link to the nominations page. Nominations will be accepted starting on January 13, 2011.
Nominate from January 13 February 4, 2011!
After nominations are cast, voting will run from Feb. 11 through March 8, 2011, with winners announced March 15, 2011. There's no prize — just the bragging rights that come with getting recognized by the readers of a leading website owned by The New York Times Co.
To learn more about the awards program I'm running on the About.com Martial Arts web site, visit Martial Arts Awards Info.
To learn more about the overall awards program visit about.com. Let me know if you have any questions!
Best,
Robert Rousseau
About Martial Arts Guide
martialarts.guide@about.com