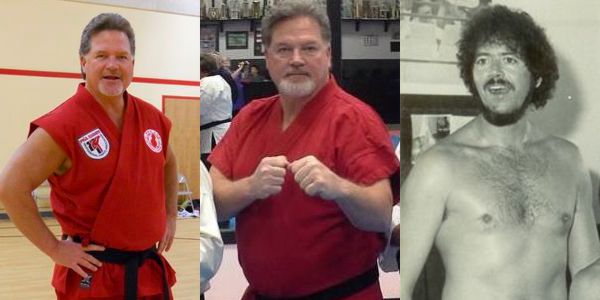 Bill Morrison began studying karate in July 1972 at the age of 17 after he'd got beaten up in his front yard by someone 2 feet shorter than he was. He says he was uncoordinated, stiff, and weak among other things, but martial arts changed that.
Bill began studying Ji Do Kwan / Tae Kwan Do under the very skilled tutelage of Mr. Dave Adams from Kings Mountain, North Carolina. Mr. Adams was a direct student of Mr. Yoo Jin Kim of Stone Mountain, Georgia. Mr. Adams would later become his manager and trainer for his profession karate career.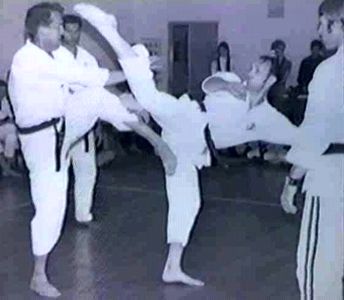 He earned his Black Belt in 26 months and joined the U.S. Navy and was stationed in Washington, D.C.. While in Washington D.C. he had the honor and privilege of meeting Jhune Rhee and training at the Jhoon Rhee Institute with PKA World light heavyweight Champion Jeff Smith. When he got out of the service Bill began training in earnest for a kickboxing career. He started his professional karate career in June of 1980 in Myrtle Beach South Carolina with a win over Frank Knight. In June of 1984, he fought Big John Jackson in Merrillville, Indiana, knocking him out in the first round of a nine round fight, Morrison took the title from Jackson, becoming PKA U.S. Super Heavyweight Karate Champion and #1 World Contender. He won this title on ESPN. He retired in 1986 as the "Champ" and continue to teach in the public school system in Gastonia, North Carolina.
Highlights:
U.S. Navy Ceremonial Honor Guard 1974-1977
Film credits: Cyborg 1988, Getting Hal 2001
Professional Karate Association U.S. Champion from 1984-1986 and #1 contender for the world title