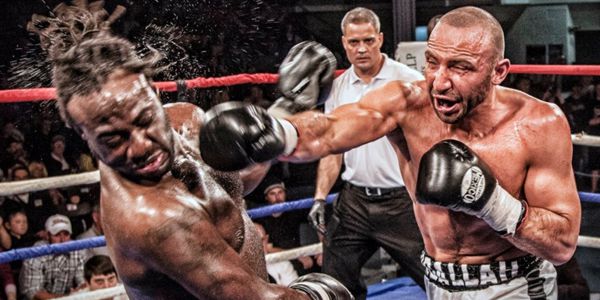 Amer Abdallah to Take On Francois "Bang Bang" Ambang, of Africa, in "Finally" the World Kickboxing Associations' US Champion Light Heavyweight Title Event November 12th, 2011.
Labeled as the underdog for the first time in his life, the Lockport CEO and kickboxing promoter, Amer Abdallah, will realize the dream of his lifetime and face his greatest challenge at "Finally," the next WKA (USA) U.S. Champion title event to be held at Lockport, NY's Kenan Center Arena.
Lockport, NY October 12, 2011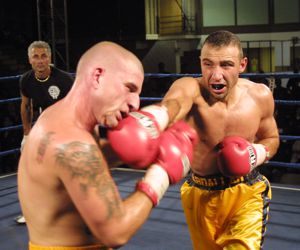 Amer Abdallah may be considered the underdog, but he says he is ready for "Finally", the upcoming World Kickboxing Association's U.S. Champion title event to be held in Lockport on Saturday, November 12, 2011 "Without a doubt this will be my biggest challenge to date. But that's what I train for" said Abdallah, whose comeback to the ring has included four straight knockout victories in the last three years. But, due to Ambang's youth, recent victorious streak, and international experience, Ambang will be considered the favorite.
Ambang, a native of Cameroon, Africa came to the U.S. in 2009 and immediately began attracting national attention. A former African champion and K-1 veteran, the 26 year old Ambang is touted to be among the most explosive and powerful athletes competing today. He has climbed to #1 ranking, and he holds one of the highest KO ratios in the industry. Still, Abdallah, who had an impressive win in the heavyweight division, doesn't seem concerned about the reputation of his opponent. "No one can tell me who or what I am or can be, they can't measure my heart," says Abdallah. "Belief in myself will change my world. Defeat and surrender are not in my vocabulary. I don't understand those words," Abdallah commented on not being the favorite for the U.S. title event.
The "Finally" Championship title event will be held at the Kenan Center Arena on Saturday November 12th, with the opening bell at 7pm. The star-studded evening includes the professional Kickboxing debut of Corey "The Story" Webster. Webster is coming off of a streak of knockout victories in Syracuse, Lockport and at the Foxwoods Casino in Mashantucket, Connecticut. Webster, a local crowd favorite and exciting middleweight, is expected to sign a promotional agreement with Abdallah's company, Lace Up Promotions. "We are proud to bring Corey into our Lace Up family and begin managing his career and quest for some big titles," Lace Up Promotion's Vice President, Lizz Bouchard, stated.
In addition to Abdallah, Ambang and Webster, the "Finally" line-up includes Brian Irr, of Newfane, NY, who is returning to the ring and plans to continue his winning streak. Irr trains at the Seishin Kan Karate program at the Lockport Athletic & Fitness club under Coach Eric Hill, and was impressive in his kickboxing debut last May. MMA women's champion, Alexis Davis, fresh off her win on a recent Strikeforce show, will defend her Women's lightweight title. "This championship event is made possible thanks to sponsors like Jeff Folckemer and LocalEdge, Tim Mulvey and Mulvey Construction, Scott Cain and Cain, Witlin, & Dry, Angelo Natale and Natale Builders – and all of our great local support," Bouchard added. Tickets are on sale now at Ticketmaster and at the Lockport Athletic & Fitness Club, 6017 S. Transit Road, Lockport, NY.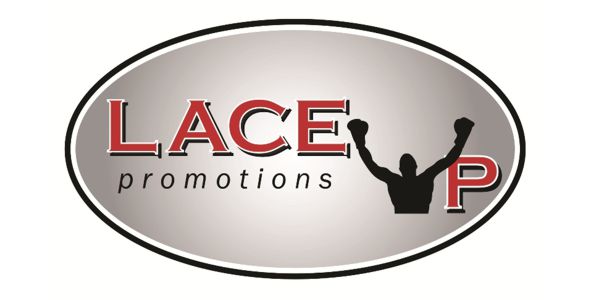 Abdallah is CEO of kickboxing promotion company, Lace Up Promotions, and the Lockport Athletic & Fitness Club, a premier fitness club located in Lockport, NY, where many athletes train. The Western New York based Lace Up Promotions has featured many local athletes that have made it to the big stage including Sam Stout, Mark Hominick, Chris Hordecki, Jim Andrello, Ty Hafner, Kim Andrello & Ed Burris and now, Corey Webster. "We are so proud to have given these fighters the opportunities to build their careers and having had them on our shows," says Abdallah with a passion for growing the sport that is apparent. Abdallah has been in the martial arts since the age of 8 and says he's living his dream through his promotions company. "I love the martial arts, love the people I've met over the past years, and love watching young local athletes turn into champions,"he says.
Lace Up Promotions has been hosting kickboxing, boxing and Muay Thai events around the upstate New York area since 1998 and has opened markets in Syracuse, Rochester and Connecticut. They are currently hosting events in Texas and New Jersey. "It's been such a blessing to have an opportunity to do what I love and be a part of so many communities. In each town we promote these events we feel right at home," says Abdallah.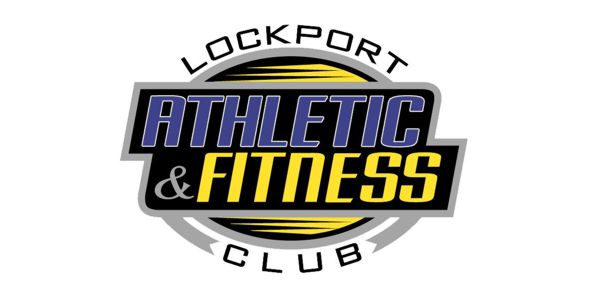 Lace Up Promotions on Facebook