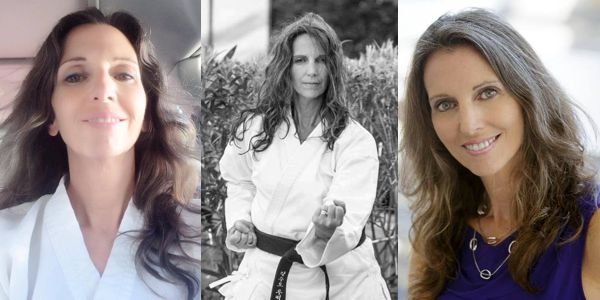 Andrea Harkins, also known as The Martial Arts Woman, is a second degree black belt, an instructor, motivator, blogger, published author, public speaker, and life coach. She strives to share her martial art and black belt concepts, life lessons, and positivity, as an outreach to everyone interested in a happier, healthier life. She writes for her own blog, The Martial Arts Woman, www.themartialartswoman.com, and is a columnist/writer for MASUCCESS, The World Martial Arts Magazine, Conflict Manager, Martial Art Guardian (UK), Martial Arts Illustrated UK, as well as the newspaper, The Parrish Village News, and All About Martial Arts. She was featured previously in The World Martial Art Magazine as a rising star, and in the August, 2016 edition of Martial Arts Illustrated (UK), the leading UK martial arts magazine.
Later this year, Andrea's book, The Martial Arts Woman, will be published which includes many real-life stories of empowerment and positivity from numerous female practitioners, that reveals the psyche and spirit of the true martial art woman.
Andrea's positivity, endearing personality, martial art experience, and writing have captured the attention of thousands of friends, fans, and followers, who are motivated by her succinct and poignant posts of encouragement. To learn more, you can find Andrea in any one of these places. Improve your own life and mindset by joining Andrea in her mission of positivity and life lessons through martial arts.
Andrea Harkins on Facebook
The Martial Arts Woman on Facebook
Andrea Harkins on Twitter
Andrea Harkins on Google+
Andrea Harkins on Instagram
Andrea Harkins The Martial Arts Woman