Sensei Andrej Hendryk Diamantstein Kiochi Nanadan Z.N.I.R & Kokusai Renmei *
At the age of twelve, shortly after he had begun European fencing, Andrej Hendryk Diamanstein, was introduced to Judo. Later, he studied Thai boxing and Linglom under S. Subastopong, and then Kendo, Karate and Aikido; the latter he studied throughout college under Sensei Asai from Düsseldorf. During this time Andrej was also trained in stage combat and stage fencing at the Acting Academy in Bochum. In Berlin he studied classical Shaolin Kung Fu at the Kung Fu Academy. In Innsbruck and in Berkeley, he studied Wing Chung (Loin Ting style).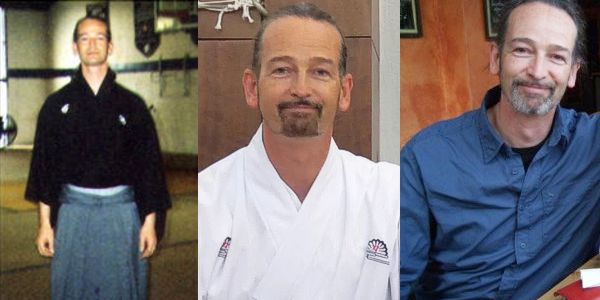 As a professional actor, Andrej Hendryk Diamanstein changed residences every other year, finding it difficult to keep practicing most of the martial arts he had studied – styles were not necessarily offered in each city in which he lived. Instead he began to look for a martial art to practice that was as original. He wanted an art that was as pure as possible; a martial art that required a non-violent attitude from its practitioners; a martial art wherein little equipment was required; and most importantly, one that he could practice on his own, a martial art that required no partner.
Andrej Hendryk Diamanstein found and began to study Iaido in Berlin under Gerald Eisenack Sensei. Philippe Sabatier Sensei became his teacher soon after. He has also studied under Sabatier Sensei's teacher, Seigan Esaka Sensei, who oversaw all his Iaido exams.
He currently teaches Iaido in Berkeley and in San Francisco.

*Nanadan 7th degree, ZNIR – Zen Nihon Iaido Renmei, (All Japanese Iaido Federation)