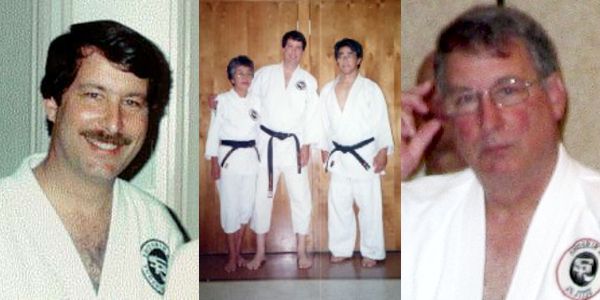 Professor Bill Fischer began his martial arts training in 1965 in Kodokan judo. In 1966, he helped organize a Shotokan karate club under sensei Robert Buschelman at Loyola High School, Los Angeles, the first of its kind in the nation, and which is still in existence.
Following high school in 1967, he attended St. John's College in Camarillo, California and joined the college judo team under its chief instructor, Clyde Zimmerman. He was appointed an assistant instructor in 1968 and, upon sensei Zimmerman's graduation in 1969, assumed the position of the team's Chief Instructor until 1971.
Moving to Orange County in 1971 to attend law school, he joined Shoshin Ryu and began training under Prof. Mike Chubb. He was awarded his first degree black belt in Danzan Ryu jujitsu in 1977. In 2004, he was awarded his eighth degree black belt by the American Jujitsu Institute of Hawaii and Shoshin Ryu Yudanshakai.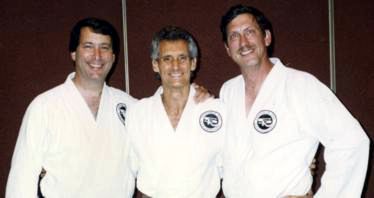 Prof. Fischer has served on the national boards of directors of the American Judo & Jujitsu Federation, American Jujitsu Institute of Hawaii and Shoshin Ryu Yudanshakai. He has been involved in a number of projects, including the Ohana weekends, the Danzan Ryu Jujitsu Hall of Fame and the H.S. Okazaki National Jujitsu Championships.
A two-time recipient of the Luciani Service Award, Shoshin Ryu Yudanshakai's highest honor, he has received awards for service to the Danzan Ryu system from several organizations, and most recently was inducted into both the American Jujitsu Hall of Fame and the Danzan Ryu Jujitsu Hall of Fame. In 2005, he was invited to join Hanshi no Iinkai, an organization based in Great Britain, who conferred the title of Hanshi. He is also the 2005 recipient of the "Ambassador Award" from American Shotokan Karate.
Prof. Fischer is a practicing trial attorney in Southern California.