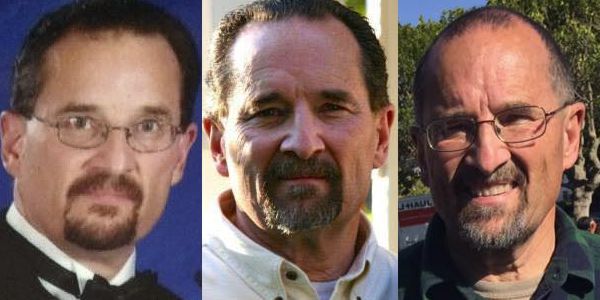 Master Bob Ingersoll has trained in martial arts for over 20 years. He is currently a 6th Dan Black Belt in Combat Hapkido. Master Ingersoll has also trained in traditional Hapkido, Kuk Sool, and Tae Kwon Do. He was a police officer for 18 years and is a CA State licensed Private Investigator and Security Consultant.
He is the California State Director and Vice President for Grandmaster Pellegrini and the International Combat Hapkido Federation. He chartered the first ICHF school in California. In 1997, he was inducted into the International Martial Arts Hall of Fame in Orlando, Florida. Master Ingersoll has trained with some of the best Martial Arts instructors in South Korea. He continues to enhance his own training by attending self defense seminars throughout the United States. He is committed to providing his students with a solid foundation in self defense and encourages them to become the next generation of Black Belt instructors.
Master Ingersoll also provides Defensive Tactics training for Law Enforcement Officers, Private Security Officers, Personal Protection Specialists, and members of Special Military Units.
On January 20, 2001, Master Ingersoll was inducted into the Action Martial Arts Magazine Hall of Fame in Atlantic City, New Jersey. He was inducted as the Master Instructor of the Year in Hapkido.
Master Ingersoll is the Director for the International Police Defensive Tactics Institute founded by Grandmaster John Pellegrini. IPDTI provides self defense training for law enforcement and private security personnel. He is also a certified ASP expandable baton and defensive tactics instructor.
Currently Bob Ingersoll is a Law enforcement professional who continues to serve the law enforcement community as a Police Officer and Professional Trainer.
He Specializes in training development and delivery for local, State and Federal Law Enforcement agencies and DOD clients.
Bob Ingersoll does General and Specialized Investigations and is a Personal Security Consultant and a Subject Matter Expert in the area of Internal Security and Law Enforcement Use of Force.