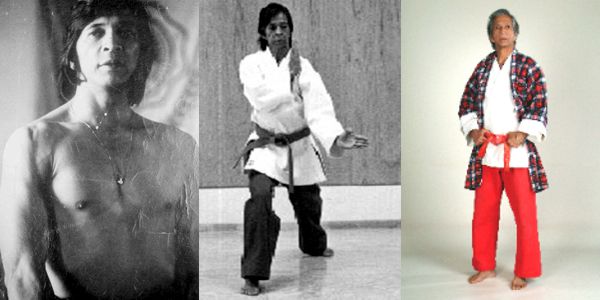 Grandmaster Carlito Lanada is a 9th Degree Red Belt—the highest attainable rank in the ancient art of Kuntaw. In 1960, he founded and is now the Chief Executive Director of the International Kuntaw Federation, which currently maintains registered training facilities in over fifteen countries world wide, including Great Britain, Canada, Australia, Philippines, and many parts of the United States. Mr. Lanada is the former Chairman of the World Unified Council of Martial Arts which regulates and sets the standards for international martial arts competition.
From 1970 to the mid 1980's Mr. Lanada was the Defensive Tactics Instructor for the US Navy Seals, at the at Subic Naval Base, and for the US Air Force, at Basa Air Base in the Philippines. GM Lanada also taught martial arts at Naga University, PI.
In 1993 President Clinton awarded Grandmaster Carlito Lanada with the Presidential Sports Award in Washington, DC. In 1996, GM Lanada was inducted into the International Martial Arts Hall of Fame at San Diego State University. In 2002, Filipino Martial Arts Magazine honored GM Lanada as Man of the Year/Instructor of the Year. Grandmaster Carlito Lanada is a living legend known and respected world-wide throughout the martial arts community.
Grandmaster Carlito Lanada is retired and guides the IKF as needed. Grandmaster Lanada is the 2002 Filipino Martial Arts Magazine Who's Who Man of the Year. In 2008, he traveled to Canada, where he was inducted into the North American Martial Arts Hall of Fame. In June of 2010 Grandmaster Lanada was inducted into the Masters Hall of Fame in Anaheim, California. There he was also awarded their highest honor – the Platinum Lifetime Achievement Award.
Grandmaster Carlito Lanada's Website