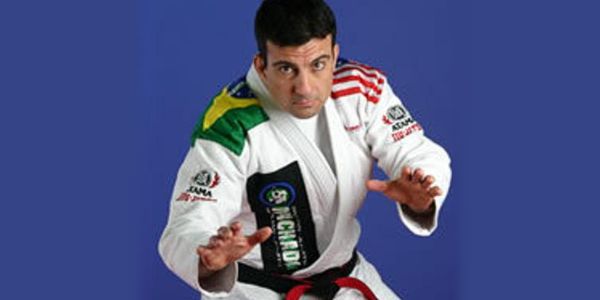 Carlos Machado was born in Rio de Janeiro, Brazil. He is the eldest of the five Machado Brothers, including Roger, Rigan, Jean Jacques and John. He started martial arts when he was only four years old.Carlos' main instructor throughout his training career has been his cousin Carlos Gracie Jr., although others have also contributed greatly to his continued success in Brazilian Jiu Jitsu. He is thankful to Helio Gracie, Carlson Gracie, Rolls Gracie, Rickson Gracie, Crolin Gracie and Rilion Gracie, and all his brothers. While in Brazil, Carlos Machado successfully competed in several tournaments at the state and national level.
Carlos began teaching in the United States in 1990 and in April of 1994 he moved to Los Angeles, California,  to continue to develop his martial arts career. In Los Angeles, he met martial arts movie star Chuck Norris, who became instrumental in promoting Brazilian Jiu-Jitsu and the Machado family. Since then, Mr. Norris has been one of the greatest advocates of Machado Brazilian Jiu Jitsu.
Carlos lived in Los Angeles until end of 1995, when once more he chose to move to Dallas, Texas. There he established his first martial arts school location in the same building were the Chuck Norris' TV show "Walker, Texas Ranger" was filmed. This location allowed Carlos to teach at his studio, and to take part in many episodes of the popular Walker, Texas Ranger show. He often assisted on choreographing fight scenes incorporating Brazilian Jiu-Jitsu techniques.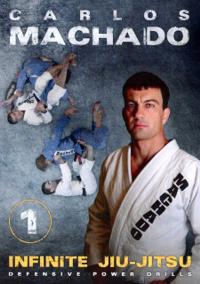 Besides running his martial arts school, Carlos has also been involved in competition Brazilian Jui-Jitsu. He has won the Pan American of Brazilian Jiu Jitsu twice, in 1997 and in 1998). He has also won several events in the United States including the U.S Open in 1998 and 1999, and in 2000 he won the World Master's Championships in two weight divisions middle weight and open class.
He currently holds the highest rank of this style in the Southwest, a Sixth Degree Black Belt.
He has been at his current location since April of 1999, where he has had a chance to develop an incredible group of dedicated students, many of them outstanding competitors themselves.
Carlos has built one of the fastest growing affiliate school programs in the country, which now includes representatives in Texas, Oklahoma, Florida, Philadelphia, North Carolina, Rhode Island, Mississippi, South Carolina, England, France, Australia and Mexico.