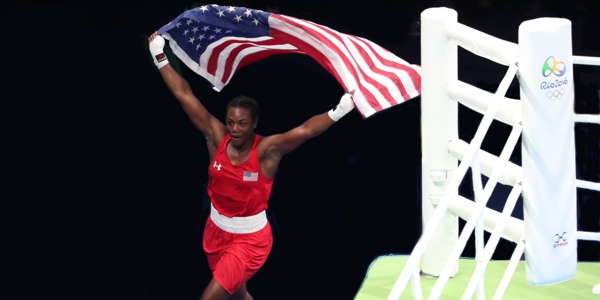 21 year old American middleweight boxer, Claressa Shields, is the first American boxer, male or female, to win two Olympic gold medals in consecutive games, one in the first women's boxing tournament in London 2012 and another in Rio de Janeiro 2016. On August 22, in the final match in Rio at the Riocentro, Claressa faced Nouchka Fontijn of the Netherlands and after four rounds, the judges unanimously gave Claressa the win.
Claressa danced with joy even before the referee could raise her hand in victory. She dropped down on one knee to give thanks and went on to do a cartwheel in the ring. Like many of her other Team USA athletes, Claressa grabbed an American flag from her father, Clarence Shields, sitting ringside, and ran her victory lap around the arena letting the flag fly high over her head.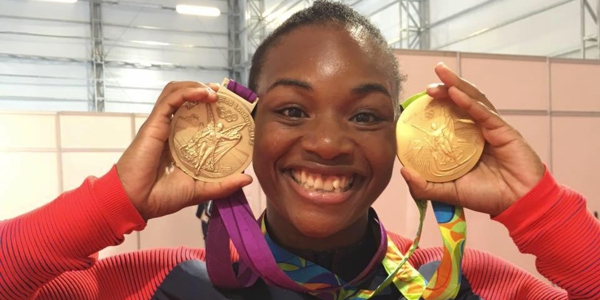 Claressa received no endorsement after her first Gold medal. It appeared she liked "beating people up" a little too much. In an article for NPR she said,
But the fact of it is, when boxing, I look so strong and I'm punching so hard and I'm punching so fast, and make people feel intimidated. I think that now people are starting to embrace that. The definition of a strong woman is Laila Ali. Lucia Rijker. Serena Williams. Claressa Shields.
Things have changed for women in the last 4 years and Claressa could be looking at a pro boxing career. On another note, Universal Pictures has bought the rights to make a feature film about her life.
In 2015 a documentary was made about Claressa Shields called T-REX. In the film we see how 17-year-old Claressa 'T-Rex' Shields from Flint, Michigan dreams of being the first woman in history to win a gold medal in Olympic boxing. In order for her to succeed, she'll need to stand her ground both inside and outside the ring.