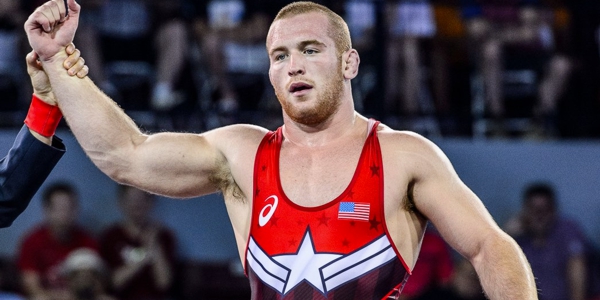 20 year old Kyle Snyder outlasted his Azerbaijan opponent, Khetag Goziumov, to take the 97-kilogram (214 pounds) Olympic gold medal in the final freestyle wrestling match of the 2016 Olympic games in Rio De Janeiro.
Kyle Snyder, the youngest American wrestler in history to win a gold medal, took the American flag and climbed into the stands to celebrate with his friends and family.
It is Kyle's desire to be the greatest wrestler in history and he is on his way. One of the hardest working athletes in the sport, Bruce Burnett, the U.S. Olympic freestyle wrestling coach, said of Snyder.
"He embraces the work ethic, he embraces the challenge, he embraces the hard work it takes to get where he is."