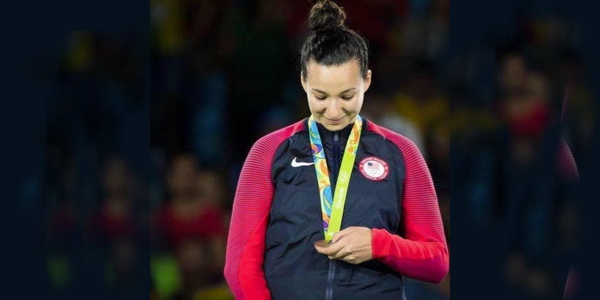 Both the United States and Mexico can be proud of Jackie Galloway, who won a bronze medal in Taekwondo for Team USA on August 20, 2016 at the Olympics in Rio Di Janerio. Jackie is the second athlete to win a medal in the taekwondo over-67 kg division. She defeated Gwladys Epangue of France.
An athlete with a killer instinct, Jackie says she has no fear and this is why she wins. Proving her point, at 14 she took advantage of her dual citizenship with Mexico and, winning an alternate spot on the Mexican National Team for the 2012 Olympics in London, she left her family behind and moved to Mexico City to train for 2 years.
Jackie Galloway trained with her father, Gary, at the family gym in North Garland, Texas since she was seven years old. She had already won several international competitions before going to the 2016 Summer Olympics.