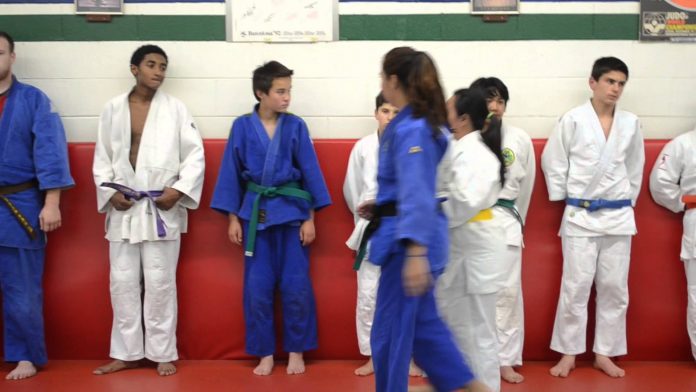 Judoka Edgar Cabachuela of the Blind Judo Foundation weighed one pound at birth and now brings home a trophy for second place in judo competition.
Judo is one sport not exclusive to sighted people but is a natural for the blind and visually impaired which is demonstrated daily across the nation and around the world as Judo is not related to sight but to touch and knowing one's competition. The Blind Judo Foundation promotes Judo as an inclusive sport bonding people of all ethnic, religious, cultural and social-economic backgrounds transforming lives of people with disabilities.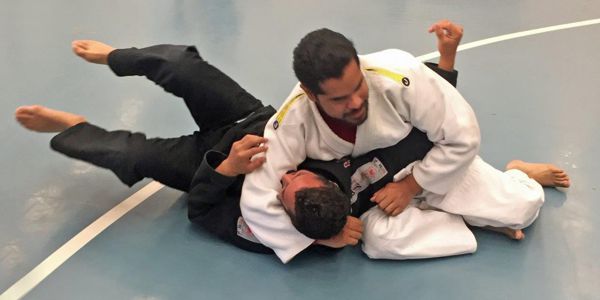 Judoka Edgar Cabachuela continues to demonstrate his Judo competitive skills by winning second place in a tournament at his home dojo called Industry Sheriff's Judo Club in Industry, CA.
Born premature at only one pound and blind, does not stop the determined Edgar Cabachuela not only from succeeding at what he sets his sights on but unknowingly he has become a role model for others whether sighted or blind. He is inherently determined to practice, practice and practice not only Judo but whatever he sets his mind to accomplish.
To become accomplished in any sport and especially Judo, requires sustained dedication, competitive spirit, hard work and a belief in oneself. That's Edgar!
His coaches and Head Coach Sensei Butch Ishisaka and Coach Sensei David couldn't be any prouder of their student and his dedication and enthusiasm for Judo. Edgar is always ready to give back by participating in various Judo tournaments and numerous DisAbility Sports Festivals sponsored by CSUSB (CA State University at San Bernardino) in southern CA.
Edgar's commitment goes beyond local and regional competition as he has his sights set on becoming a candidate to the 2020 US Paralympic Judo Team who will be competing in Tokyo. This is no small goal and inspiration for Edgar Cabachuela.
An athlete cannot run with money in his pockets. He must run with hope in his heart and dreams in his head….Emil Zatopek
Keep your sights focused on Edgar Cabachuela. he is an up-and-comer.
The Blind Judo Foundation
The Blind Judo Foundation is a nonprofit 501(c) (3) organization introducing and training blind and visually impaired children, young adults and individuals in the sport of Judo. Supporting our blind athletes to train, travel, attend camps and compete relies upon your tax-exempt donations.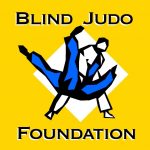 All members of the Blind Judo Foundation are volunteers. A select few of our elite athletes go on to represent the USA as members of the US Paralympic (not to be confused with Special Olympics) Judo Team.
For more about the Blind Judo Foundation:
The Blind Judo Foundation on Facebook
Ron C. Peck
roncpeck(at)blindjudofoundation(dot)org
425-444-8256
Coach Willy Cahill
650-589-0724
Cahills Judo Academy