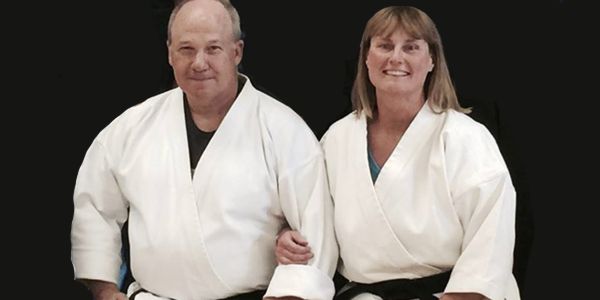 Denise Ramsey was born in Manhattan, Kansas on a date that will remain undisclosed. Before she reached the age of one year, her family escaped Kansas and headed for Las Vegas, Nevada. The stay in Las Vegas was short. The family soon relocated to Reno, Nevada. By the time Denise was in the second grade, her family moved to Carson City, Nevada, where she resides to this day. Denise graduated from Carson High School in 1980 (ok, you do the math).
Denise has attended Western Nevada Community College, Linfield-Good Samaritan School of Nursing in Portland, Oregon, and the University of Nevada, Reno. Her studies have included Nursing, Art, Criminal Justice and certification in EMT training. She has amassed a large amount of generally inapplicable eclectic knowledge. Denise has a certificate in Paralegal Studies from the University of Nevada, Reno, and currently works as such for an attorney whose practice concentrates on family law and bankruptcy. The happiest work in the office are the many adoptions they do each year.
On June 8, 1985, Denise married Mark Ramsey, the instructor of the Carson Karate Club. Within a year, Denise was studying Nippon Kempo Butokukan Karate with the Carson Karate Club. She has achieved the distinction of the first female to reach the rank of brown belt, and has subsequently been the only female to earn a black belt in that system. She fervently hopes that will change in the near future. Denise Ramsey currently holds the rank of Yodan. Denise has taught Yang short form Tai Chi, and has taken instruction in restorative massage from Sensei Donna Cary. Denise is currently a member of the American Ju-Jitsu Institute. She has assisted and taught many women's self-defense workshops. Denise was a founding board member of the Northern Nevada Alliance of Martial Artists, a group whose focus was continuing exchange of all information martial arts.
Denise Ramsey regularly hosts women only workouts at the Carson Karate Club dojo. It is her feeling that the dynamic of such a group can provide a completely different martial arts experience. An experience no better or worse than any other, just different. Women of any rank and style are welcome. She hopes that attendance at these workouts will grow.
Denise is the instructor/director of the Capitol City Clog Academy. The group has been dancing at various functions in the local area for many years. In 2002, The Capitol City Clog Academy went to Washington, D.C. and represented the state of Nevada in the annual 4th of July parade. The dancers have also participated in various competitions on the West Coast.
In addition to her enthusiasm for the martial arts, Denise is a certified Open Water scuba diver, an avid runner, and a poor, but willing golfer. She and Mark also enjoy the occasional tennis game, hiking and mountain biking.
Ars Longa, Vita Brevis!