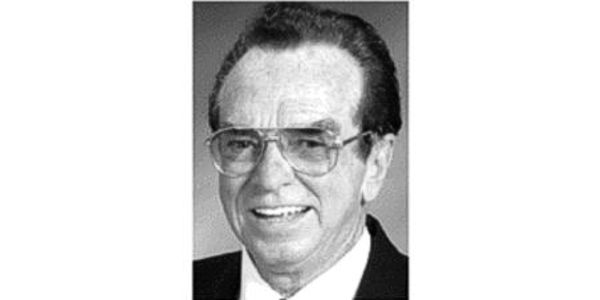 Dick Douglas began teaching martial arts in 1966, and shared his love of martial arts with hundreds of students over the next 40 years, guiding over 50 students to Black Belt. Dick earned his own Black Belt in 1969 as a student of Chuck Norris, and fought and placed in a number of prestigious tournaments, including Grand Champion in the Las Vegas Invitational Karate Tournament for three straight years (1970-1972). He was promoted to the rank of 10th Degree Black Belt by the Board of Directors of the Western Tang Soo Do Federation in 2003 and was inducted into the Master's Black Belt Hall of Fame in August of 2004.
Dick Douglas was born in Salt Lake City, Utah on February 2, 1935. He grew up in Salt Lake City, spending his summers working on his uncle's ranch. He served in the US Army reserve until 1963 when he was honorably discharged as a sergeant. Dick was a lifelong entrepreneur, opening his first service station in Jackson Hole, WY in 1957. In 1961, he moved to Las Vegas and opened a service station on Las Vegas Blvd and Sahara. He married his wife, Dorothy "Dottie" Stuewe in 1965, beginning the best 41 years of his life. In 1969 Dick became a Realtor, and worked in that capacity for the next 37 years, helping thousands of families find homes in the Las Vegas Valley. He has also been a lifelong member of the Church of Jesus Christ of Latter Day Saints, serving in leadership positions and sharing his testimony of the gospel throughout his life. His talents in organizing and motivating others (and his refusal to accept less than 100% effort) resulted in an enthusiastic and effective home teaching program.
Dick Douglas was active throughout his life, and loved hunting, fishing, snow skiing, water skiing, and martial arts, all of which he still practiced enthusiastically at the time of his passing.
Dick Douglas Jr passed away Monday, May 8, 2006, at his home in Las Vegas, Nevada at the age of 71.
A viewing was held from 6:30 to 8:30 p.m. on Thursday, May 11, at the Davis Funeral Home at 6200 South Eastern Ave, and funeral services were held at the LDS church at 1725 Palora at 11:00 a.m. on Friday, May 12, 2006.
Pallbearers:
Monte Bledsoe (Black Belt Student)
David Clark (Black Belt Student)
Jim Dague (Black Belt Student)
David Douglas (Son / Black Belt Student)
Rick Douglas (Son / Black Belt Student)
Ken Gallacher (Black Belt Student)
Dennis Gomes (Black Belt Student)
Pat Johnson (Instructor)
Brian Mable (Black Belt Student)
Chuck Norris (Instructor)
Robert Owens (Black Belt Student)
Robert Olds (Black Belt Student)