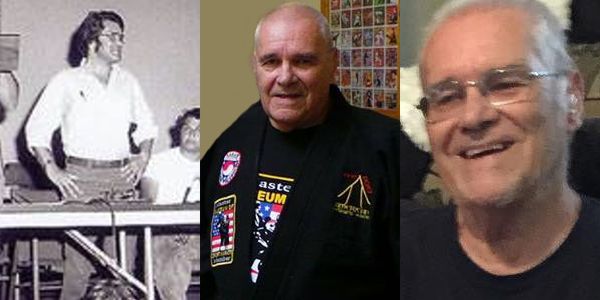 Duane Ethington is a 9th Degree Black Belt in Tae Kwon Do and a 9th in Iss-Hogai, American Jujitsu. He is a member of the United States Martial Arts Hall of Fame and a Living Legend of Sport Karate with Dozens of awards for 'Outstanding Contribution to Martial Arts' Founder of Iss-Hogai, An American Jujitsu. He is the author of over 500 articles for various martial arts publications.
Duane Ethington was born in Bloomington, Illinois and he moved to Texas at the age of nine, where he continued to grow up. He attended Forest Avenue High School in Dallas and then served three years in the Army Security Agencey where he held a Top Secret/Cryptographic Clearance. While in the Army he acted and performed productions for the Fayetteville Theatrical Arts Guild, and wrote for the Battalion Newspaper.
Duane attended Eastfield Junior College in Mesquite, Texas where he earned straight A's, was a member of PHI THETA KAPPA for three semesters and on the Dean's Honor Roll. He finished his schooling at the University of Texas at Arlington. A Psychology Major with a History/Jounalism Minor, he was forced to leave school while with only 11 hours of study needed for graduation.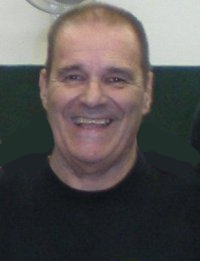 Duane has worked many types of jobs, as an Airline Crew Scheduler, as a Driver's Payroll Clerk at a big trucking company, as a Computer Programmer and as a Security Officer. The majority of his work has been spent in Security with Pinkerton (when it was California Plant Protection) where he was a Captain and Night Supervisor.
First and foremost, he has been involved in studying and teaching Tae Kwon Do and Jujistu as well as writing for nearly forty years. He has owned and operated martial arts schools in Las Vegas, Florida, California and Texas.
Duane's martial arts have taken him to many parts of the world. God has been good to him and has let him have a glorious and wonderful career in martial arts. He fought for 17 years on the national circuit where he amassed scores of trophies and plaques. More importantly, he met and became friends with some of the greatest martial artists on the planet. We could not possibly mention them all. Some of them, however, are Bruce Lee, Ed Parker, Mike Stone, Patrick Strong, Mark Wendell, Eric Lee, Steve Fisher, Evan Kim, Tadashi Yamashita, Fumio Demura, Bob Rosenbaum, Ernie Reyes Sr and Jr, The Flores Brothers of Oxnard and Philip and Simon Rhee as well as Howard Jackson, Chuck Norris, Bong Soo Han, Ted Tabura, Chicken Gabriel, Bill Wallace, Joe Corley, Keith Vitali and scores of others.
Then there are Duane's Texas connections, which include virtually everyone of note. Skipper Mullins, Allen Steen, J. Pat Burleson, Keith Yates, Roy Kurban, James Toney, Gary Lee, Richard Jenkins, Fred Wren, Demetrius Havanas, Ray McCallum, Chuck Loven, Ed Daniel, Mickey Fisher, Bob Woerner, Bob Beasley, Troy Dorsey, Tim Kirby, Mike Proctor, Forrest Littlejohn, Kelly Cox, Joy Turberville, Linda Denley, Janice and Jim Miller, Royce Young, Jeff Kowalski and so many, many, many others.
He has been blessed with some terrific students. Out of thousands over his forty years of martial arts, some have been truly outstanding. They include his son Sean Ethington, Mark Wendell, Danny Payne, Paul Rosencrans, Erik Boranian Jeff Jackson, David Coleman, Greg and Kristin Pearson, Andy Teves and Mike Barajas, along with current and past Jujitsu students, Tony and Cindy Neese, Tony Wright, Jeff, Stephanie and Cory Bys, Chris Houtchens, Chad Cooper, Jerry Horn, Robbie Steed, Alton Thibodeaux, Hallah Baramadjan, Scott Rose, Josh Hunt, Brandon and Jared Schweers, Johnny Alrid, Mike Garcia, Milton Garcia, Bobby Blakey, Greg Treece, Elizabeth Garlington and many others.
Duane has been truly blessed in the martial arts segment of his life. Originally, he began studying at the age of 27 just to "keep in shape". From the beginning, though, he was hooked, as martial arts penetrated his very being and became a huge part of his life. He has had many, many unexpected, but greatly treasured, moments in his career in the arts. During his 40 plus years of involvement, he has been selected to a number of all-star teams, was Southern California's 1977 Martial Arts MAN OF THE YEAR, is in "Who's Who in American Karate, 2nd Edition; has gained 9th degree Black Belt Rankings in both Tae Kwon Do and Jujitsu, founded a very good Jujitsu system, Iss-Hogai, an American Jujitsu, was selected to the United States Martial Arts Hall of Fame in 2003, was A-Kato's (American Karate and Tae Kwon Do Organization) INSTRUCTOR OF THE YEAR in 2006 and most recently he was enshrined into the LIVING LEGENDS OF SPORT KARATE in 2006. He currently teaches Jujitsu class every Saturday morning at the Rowlett Community Center.
The SECOND great passion of Duane's life is his writing. From high school to the Army to the hundreds of articles and stories in the nations martial arts magazines to the screen plays and THREE published Novels, he has proven that he loves to write. He also has taught numerous Creative Writing classes and loves teaching others how to write novels and screenplays.
Aside from the martial arts and writing some of the things he enjoys most are a good Bible study, chess, golf, playing football, baseball and Tiger Woods Golf on my PS2, singing, watching and collecting movies (I have over 1,600 movies in my library) checkers, pinochle, backgammon and Texas Hold 'Em Poker.
Duane's published novels have been BLACK HAWK, about the Sauk War Chief of the same name, who is his great, great, great, great grandfather; LIMPY, a western story he wrote from a song his dad use to sing to him, and BAYARD – THE GOOD KNIGHT, about a 15th Century French Knight who is possibly the most renowned soldier in all of Europe. He also has several stories and screen plays in various stages of development. His next big desire is to acquire a literary agent or manager. He loves to write, but does not have the time, money or expertise to market them himself.