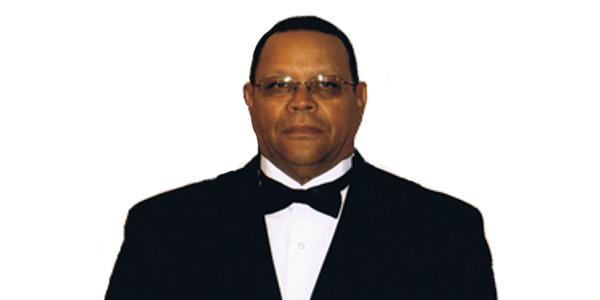 Erron Wright was born June 21, 1946 in Neosho, Newton County, Missouri. He attended Neosho High School with Martial Arts Grandmaster Richard L. (Rick) Wigginton from 1964 on. They have been close friends ever since.
Erron Wright was exposed to martial arts early on and began his training in boxing. His older brother, J. C., was a professional boxer and his other brother, Jerry, was a talented amateur boxer. Both brothers were highly instrumental in helping Erron develop skills that he used not only in the roped arena, but later during the full contact karate and kickboxing era. Brother J. C. Wright was revered as the Grand Patriarch of the ring by the up and coming amateurs including Grandmaster Wigginton, who was himself mentored by brother Jerry Wright and rough and tumble middleweight boxer – brawler, Danny Goodwin.
In June 2007, Grandmaster Wigginton honored the efforts, accomplishments and mentorship of J. C. Wright, Jerry Wright and Danny Goodwin by awarding these tried, true and tested fighters and former coaches with honorary Yudansha grade. Graduating high school in 1964, Erron Wright entered the U.S. Army in 1966, serving in (RVN) The Republic of South Vietnam from 1967 to 1968 where he began his Martial Art studies. Released from active duty in 1969, Erron Wright returned home and married. Erron Wright resumed his martial arts studies in 1972 and he was awarded Yudansha (Black Belt) in 1974. Erron Wright directed the 2nd A.A.U. National Karate Championships held at Missouri Southern State College 1976. Despite a hectic schedule, full time employment and night courses at Drury and Columbia Colleges, Springfield, Missouri, Erron Wright remained active in the martial arts, teaching classes and attending tournaments.
Introduced to Missouri's U.S. Senator Thomas Eagleton by Newton County Prosecutor Gary Lentz, a long lasting friendship developed between Erron Wright and the Senator due to a mutually shared interest in martial arts. In 1981, by invitation of Missouri Lieutenant Governor Rothman, Erron, Wright and his karate demonstration team performed for 400 plus Gubernatorial invited dignitaries. Erron Wright earned a B.A. Business Administration the same year. Active with the Muscular Dystrophy Association during the years of 1982 through 1984, Shihan Wright provided martial arts demonstrations at various locations televised by Joplin, Missouri's KODE T.V. 12 receiving a 1983 commendation from MDA Founder, Jerry Lewis.
In 1984 Shihan Erron Wright hosted his own Joplin, Missouri tournament. The two-stage affair, point karate and full contact kickboxing proved to be a well attended event, which drew the highly regarded fighter Mr. Earnest Hart, Jr. into the full contact ring.
During the years 1986 through 1989, Erron Wright and his students were highly visible at such events as the Blue Grass Nationals held in Louisville, Kentucky.
In 1984 Wright acquired a U.S. P.K.A. Lightweight Champion Management Contract, training kick boxers and managing twelve Dojos, negotiating a 1985 World-CKC Lightweight Championship Contract and subsequently winning the World-CKC Championship, August 1985.
In 1987 Erron Wright presented the first martial arts demonstration for Neosho High School's Physical Education Department followed by teaching Martial Arts as Physical Education Credit at Neosho's Crowder College during the years 1988 through 1997.
Erron Wright received the Instructor Of the Year Award, two years running, 1997 and 1998, receiving the awards at the Milt Adams Tournament held in Springfield, Missouri.
On February 29, 2008, Erron Wright was inducted into the Missouri Martial Arts Hall Of Fame, receiving the Pioneer Award at the Binky Vanfurstenburg Tournament held in, Nixa, Missouri.
In June 2007 and 2008, Erron Wright and select students were afforded the opportunity to observe and train with his friend of 44 years, Professor Rick Wigginton. Erron Wright was recognized and sanctioned as the Shihan Shodai (1st Generation Headmaster, Goju-Kempo with the rank of Judan 10th degree Black Belt) by Kyoju Wigginton's American Asian Martial Arts Federation (AAMAF)