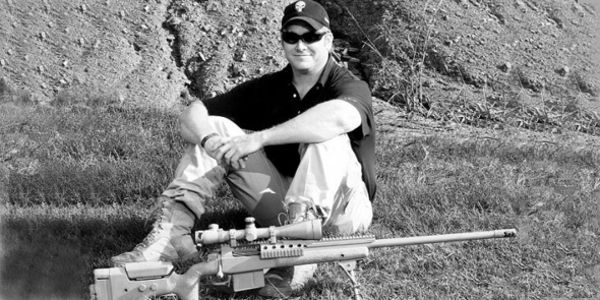 Dallas, Texas – Chief Chris Kyle (USN) and his trusted friend, Chad Littlefield, were tragically killed on Saturday, February 2, 2013, by a troubled veteran whom they were trying to help. Chief Kyle lived by a personal motto that "it is our duty to serve those, who serve us," and he and Littlefield died honoring this creed. Above all else, Chief Kyle was a unique individual and an amazingly loving father, husband, son, brother, friend and devout Christian who had a profound effect on the lives of those he touched.
Chief Kyle was publicly known for being the President of Craft International LLC and the author of the best-selling book, American Sniper. Chief Kyle, a former Navy SEAL, served four combat tours in Operation Iraqi Freedom and elsewhere. For his bravery in battle, he was awarded two Silver Stars, five Bronze Stars with Valor, two Navy and Marine Corp Achievement Medals, and one Navy and Marine Corps Commendation. After retiring from the Navy, Chief Kyle founded Craft International LLC, a military and law enforcement training company, and was involved in numerous charities, including co-founding FITCO Cares Foundation, and other charitable events benefiting wounded and disabled servicemen and women returning from combat.
"Chris was a true American hero having devoted his adult life to serving his country in combat as a member of the U.S. Navy SEALs and in training our military and law enforcement personnel after leaving the Navy. Chris was also an extremely devoted family man – a wonderful husband and loving father. He gave so much of his time to charitable causes that assisted military personnel and their families and died while trying to help a struggling service member. We are all saddened by his tragic death. America lost one of its finest sons and a true patriot. Our thoughts and prayers go out to the Kyle family" said Steven Young, Craft's CEO.
Mr. Young requests the media respect the privacy of the Kyle family and friends while they grieve the loss of Chief Kyle. Details of the memorial service and funeral will be released at a later time.