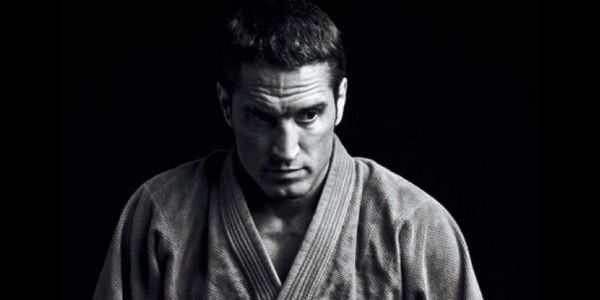 For over 25 years Guy Mezger has been involved in martial arts along with the fields of health, fitness, physical performance. He has worked with children, adults, professional and amateur athletes, civil and federal law enforcement agencies along with various Special Forces units of the United States military. He has trained 6 world champion athletes, 8 national and numerous state and local champions.
Guy Mezger is the managing partner and holistic health practitioner at Optimal Health Specialists (www.OHSmedical.com). He is a certified Holistic Health Practitioner and has his PhD in holistic health.
Before taking on the role of full time instructor and health professional, Guy Mezger was a professional combat athlete winning 5 world titles in 4 separate full contact sports. Guy is most recognized for his accomplishments in Mixed Martial Arts winning both the UFC and King of Pancrase titles.
Guy Mezger is the head instructor and CEO of Guy Mezger's Combat Sports Club.
Guy Mezger's Accomplishments
6 Time World Champion
7th Degree Black Belt
Elite Fighter Magazine's Top 50 All Time Greatest MMA Fighter (48th)
2012 Personal Trainers Hall of Fame
2010 Masters Martial Arts Hall of Fame
2003 IMAA Hall of Fame
2001 Martial Arts Instructor of the Year
2000 IMAA Fighter of the Year
2000 Universal Martial Arts Hall of Fame
2000 Texas Martial Arts Hall of Fame
1999 IMAA Children's Program of Excellence
1997 Children's Martial Arts Instructor of the Year
Guy Mezger's Titles
World Kickboxing Champion
Ultimate Fighting Champion
3x King of Pancrase (World Free Fighting Champion)
WFFF World Freestyle Fighting Champion
2x World Full Contact Karate Champion
World Masters Ju-Jitsu Champion – Brown Belt
Other
Hand to Hand Combat / Defensive Tactics consultant with the Department of Defense, the US Military, and both civil and federal law enforcement
Defensive Tactics Instructor for the Dallas Police Academy
Former President, HD Net Fights (now called AxS.tv)
Contributing commentator on television show Inside MMA
To contact Guy Mezger's Combat Sports Club visit their listing on the Martial Arts Schools and Businesses Directory by clicking on the image on the left.