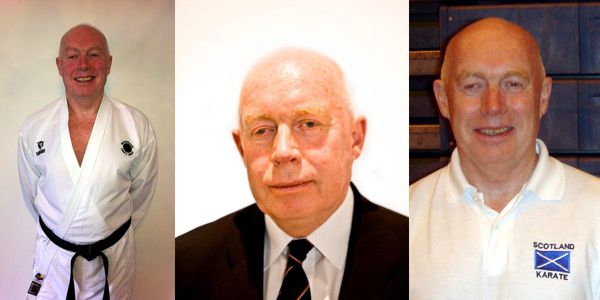 Hamish Adam is an 8th Dan in the Wado Kai style of karate. He is a Scottish karate instructor and was a top world karate competitor. He was a member of the Scottish karate contingent that won the 1973 European Team Championships.
In the United Kingdom, Hamish Adams was listed on the Queen's Birthday Honors List and was awarded a MBE (Order of the British Empire) on June 16, 2012 for his services to the sport of Karate during the past 50 years both as a competitor in Kumite (fighting) and as a coach.

Hamish Adam was born in 1947 in Edinburgh. His family lived in the Niddrie Area of the Edinburgh. When he was 15 years old he began studying the sport of  karate and quickly excelled as a fighter, eventually becoming the Scottish and British 'All Styles' Champion. Hamish was selected for the first British 'All Styles' karate squad in 1970, which took part in the inaugural World 'All Styles' Championships in Japan. In 1972 he was part of the British Team that defeated the Japanese Team in the World Championships in France, winning the Bronze Medal. In 1975 Hamish was part of the British Team that won the World Championships in America. He was consequently recognized as one of the best fighters of his generation in the sport of karate in Britain.
On December, 17, 1970, Hamish was one of the nine founders of the Scottish Karate Federation (SKF) practicing the 'Wado Ryu' style of karate under the legendary Tatsuo Suzuki, later changing to the 'Wado Kai' style. He has been the Chairman of this Federation since its formation. The SKF is affiliated with the Scottish Karate Governing Body (SKGB) and Hamish held every senior position within the SKGB, including Chairman, between 2000 and 2006. Hamish Adam instructs 10 karate clubs in the Meadowbank Karate Group. In these clubs he coaches more than 500 students per week. Hamish excels as a coach and many of his students are karate champions and compete throughout the world, both in their own style and all styles competitions. He has been involved in coaching the 'All Styles' Karate Team since it was formed in 1973 and continues you support the current National coach.