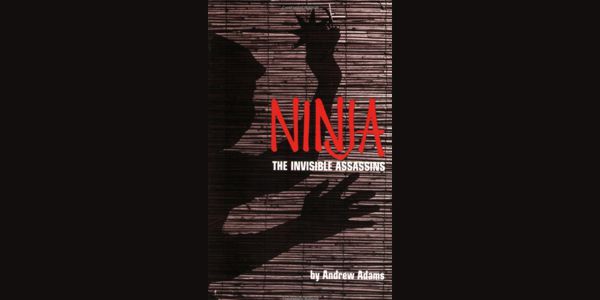 Andrew Adams taught English, journalism, and drama at Sullins College in Virginia and was subsequently a staff member at the Japan Times. He was also a contributor to Black Belt magazine. He has been writing about the martial arts in Japan since 1961. He began by reporting Sumo for the Times. He then became the editor and publisher of Sumo World in 1973. In 1978 Andrew Adams and John Robertson, with photographer Arthur Tansley, wrote the Japan Sports Guide. This guide not only covered every martial art in Japan, but every other sport practiced in Japan as well.
Andy Adams authored the very first authoritative ninjutsu book in English. The book is called
Ninja: The Invisible Assassins
.
Ninjutsu has been variously described as the "art of sneaking in," the "art of stealth" and even the "art of invisibility," and Ninja: The Invisible Assassins reveals the ninja's way of life that few outside of Japan have experienced. Ninja were the cloak-and-dagger artists of Japan's feudal era, from the late 13th century to the early 17th century. Japanese youths were trained within the Iga and Koga ninja networks, which were run like armed camps and turned out only espionage agents. Iga and Koga youths were born ninja and died ninja—there was no other way of life open to them. They were thus able to devote all their time to training, and they were considered full-fledged ninja when they were still in their teens.
Andy Adams,  Clyde Newton, and  Ryo Hatano wrote Sumo History and Yokuzuna Profiles, Volume 1 of The Wonderful world of Sumo which is currently out of print.