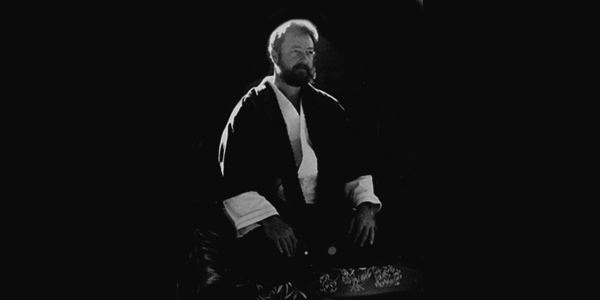 Fred Absher began his martial study in 1960 at the age of 16. His initial training was in Kempo Karate under Sensei Jack Gorick in Albuquerque, New Mexico at the Kojo Kempo Club, Kirtland Air Force Base. Mr. Absher attended the Army Corps of Engineers School in Ft. Belvoir, Virginia where he also began the study of Judo. He was subsequently transfer to Europe with the US Army and this provided Mr. Absher the opportunity to study Karate and Tae Kwon Do. He received his first Black Belt award from the USAFE Karate Do Club in 1964. He later received his 1st Degree Black Belt in Tae Kwon Do from the Tae Kwon Do Association of Seoul, Korea in 1966. The following year, he opened his first Karate school in Las Cruces, New Mexico. Today this organization has many clubs located primarily in the western United States and some representatives in foreign countries.
Between 1960 and 1974 Mr. Absher was an active martial arts competitor as will as a judge and he organized martial arts competitions. During his competitive career, he won state, regional and national championships and in 1973 he was named Captain of the United States team that would participate in the First World Tae Kwon Do Championships in Seoul, Korea.
Fred Absher attributes much of his success as a competitor to his former instructor Kim Soo of whom he says,
"No aspect of Tae Kwon Do experience would have been possible without his help."
In 1975 Fred Absher was named Chief Instructor for the International Kojosho Karate Federation. He has been the State Director for AAU Karate and the New Mexico Karate Association, President of the New Mexico Karate Black Belt Association and Regional Director for the United States Karate Alliance. Mr. Absher has developed curriculum for and instructed at St. Johns College, The University of New Mexico and New Mexico State University. He has authored and co-authored several books and articles about the martial arts and the Kojosho System.
Mr. Fred Absher's Kyu Dan, 9th Degree Black Belt, is certified by the Zen Bei Butokukai Hanshi Richard Kim and the United States Karate Alliance Hanshi James Hawkes. Dr. Absher was inducted into the Taekwondo Hall of Fame.