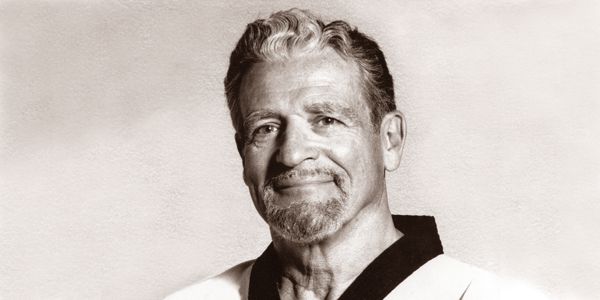 Martial artist James Toney began a lifetime of involvement in the martial arts in 1964 when he signed up for Tae Kwon Do classes at the Texas Instruments Karate Club at the TEXINS Gym. He earned his Black Belt in 1968 under the instruction of Allen Steen and taught for Master Steen for many years at the Texas Karate Institute. He went on to become an original board member of the old Southwest Karate Black Belt Association, the precursor to the American Karate Black Belt Association. He served as Chairman from 1997 to 2011. He continued to earn higher ranks, eventually becoming a Grandmaster in Tae Kwon Do.
Martial artist James Toney was always a student, willing to learn from those who could help him improve as a martial artist. He achieved Black Belt rankings in Tae Kwon Do Moo Duk Kwan, Tae Kwon Do Chung Do Kwan, Okinawan Dai Ni Gojuryu, and Jujitsu. He was named Shihan for North America by the Kokusai Dai Ni Gojuryu Karate Kyokai. Additionally, he was inducted into the Texas Martial Arts Hall of Fame and the Karate Masters Hall of Fame.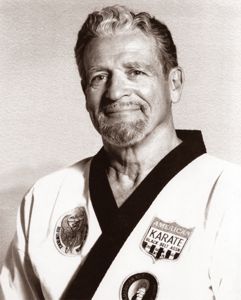 One of the most respected and admired teachers in Texas karate, Martial artist James Toney trained many champion fighters of the "blood and guts" era of karate and they all called him Sensei. Many of his students went on to become instructors and/or school owners and they carried with them Grandmaster Toney's insights and lessons, passing them on to new generations.
James Toney was born in Harrison, Arkansas to Garland McKinney Toney and Midred Emma Cralle Toney. His family moved to Okmulgee, Oklahoma, where he graduated from Okmulgee High School in 1951. He enlisted in the Army and was stationed at Fort Sill, where he was a Staff Sergeant and Artillery Instructor.
After leaving the service, Mr. Toney went to work for Phillips Petroleum in Borger, Texas where he met Connie Weese. The two were married in 1955 and in 1962 they moved to Richardson, Texas, where he was an electronic technician with Collins Radio. In 1964, he began working for The Southwest Center for Graduate Research, which later became the University of Texas at Dallas. Mr. Toney became involved with projects in oceanography and geology, working on sea floor mapping. Later he would analyze materials brought back from the moon by the Apollo missions. After completing his Masters Degree in Geosciences in 1981, he went to work for ARCO Oil and Gas in research and development. He finished his career and retired from the Geosciences Department at University of Texas at Arlington.
James Toney passed away peacefully on Friday, October 23, 2015. Mr. Toney was 81 years old. The Service was held on Tuesday, October 27, 2015 at 11:00AM at First United Methodist Church in Richardson, Texas. "His skills, wisdom, and friendship will be missed by all who knew and loved him."