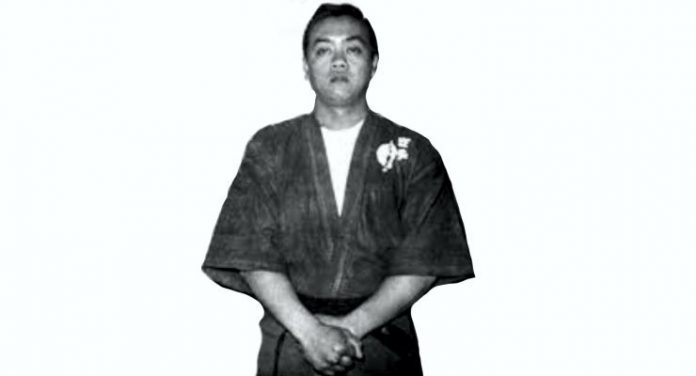 Joe Emperado was born in Honolulu, Hawaii on June 23, 1929. At the age of 14, his older brother, Adriano Emperado, began teaching him boxing and he would say that Joe was a great boxer and that no one his age could beat him. Many of the neighborhood boys looked up to Joe and came to him so he could help improve their boxing and fighting skills. It wasn't long after that this group of boys began calling themselves the Auld Lane gang, taking the name from the street that many of them lived on.
At age 16, Joe joined Professor William Chow's Kenpo school, where his brother Adriano Emperado was already Chow's assistant. He trained at Professor Chow's school up to Green Belt.
In 1950, Joe began assisting Sijo Emperado at Sijo's school at the Palama Settlement Gym in the Kalihi-Palama District of Honolulu. He, along with Woodrow McCandless, were the first instructors of Kajukenbo. Marino Tiwanak Followed as an instructor shortly thereafter.
In 1952, Joe was promoted to Black Belt by Sijo Emperado. Kajukenbo was beginning to grow and expand into other areas of Hawaii. When Sijo Emperado began teaching classes at the Kaimuki Y.M.C.A. and Wahiawa Y.M.C.A., he put Joe in charge of instruction at the Palama Settlement school. Joe taught there along with Woodrow McCandless and Marino Tiwanak.
Joe continued to teach at the Palama Settlement school from 1950 to 1958 and many of the first generation pioneers of Kajukenbo were trained by Joe Emperado at the Palama Settlement school. It was Joe Emperado, Woodrow McCandless, and Marino Tiwanak who filled the teaching void left when the other four Kajukenbo founders were called to serve in the Korean War. A lot of what Kajukenbo was to become was a result of the teamwork between these men and Sijo Emperado.
Although Sijo Emperado was responsible for the development of the majority of the Kajukenbo katas, Palama Set's #4 and #7 were the creation of Joe Emperado.
During the day, Joe worked at the Hawaiian Pine Cannery as a boiler attendant.
On May 30, 1958, Joseph Directo Emperado died tragically while trying to prevent a fight between some friends and some people they were arguing with. Joe was stabbed in the back and chest. He was only 29 years old.