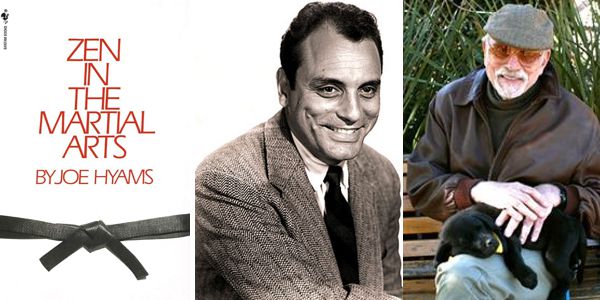 Joe Hyams
June 6, 1923 – November 8, 2008
Joe Hyams passed away of coronary artery disease in at a Denver hospital on Saturday, November 8, 2008, at the age of 85.
Joe was a man that lived life to the fullest. He was a Hollywood columnist who Hyams covered Hollywood as a syndicated columnist from 1951 to 1964. He was a bestselling author of over 25 books ranging from biographies of great stars like Humphrey Bogart and James Dean, to a popular martial arts book on Eastern philosophy called Zen in the Martial Arts.
Zen in the Martial Arts recounted his 25 years in the martial arts where he was guided by Ed Parker and Bruce Lee and revealed how daily application of Zen principles developed his physical expertise and gave him the mental discipline to control his personal life.
Joe went to Harvard. He earned a Purple Heart in the army and became a Hollywood columnist and Los Angeles Bureau Chief for New York Herald Tribune. Joe was one of Ed Parker's first black belts and a student of Bruce Lee. Joe was instrumental in introducing Bruce Lee to Hollywood. Before Bruce left for Hong Kong, Bruce introduced Joe Hyam to Jim Lau who became his Wing Chun instructor.
Joe gave much to the Martial Arts community.