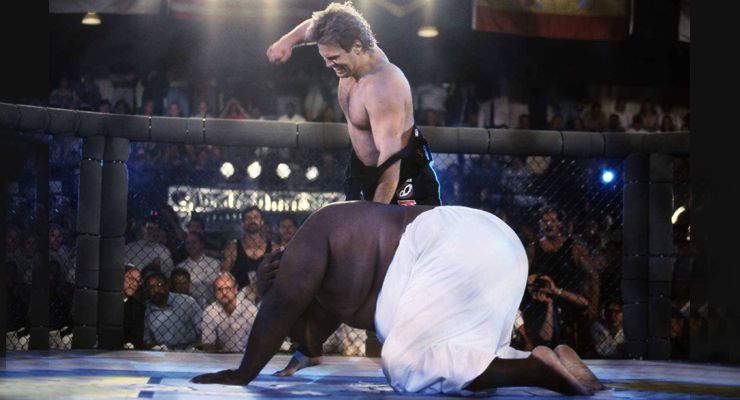 Keith Hackney was born in Roselle, Illinois in 1958. He is a retired American mixed martial arts fighter known as The Giant Killer. He competed in two Ultimate Fighting Championship tournaments and other tournaments.
Keith Hackney started training in the martial arts when he was 11 years old. He began learning wrestling, boxing and Tang Soo Do. Two years later he began learning Taekwondo and eventually earned his 2nd degree Black Belt in that art. In 1990, he beginning to train in White Tiger Kenpo Karate, furthering his martial arts training. Keith also trained in Brazilian Jiu-Jitsu and submission fighting.
In 1994, Keith Hackney was contacted by Art Davie and asked to compete in the Ultimate Fighting Championship. He was set to compete at UFC 3, where he entered as an alternate to one of the original fighters. In his first match, Hackney faced 616 pound sumo champion, Emmanuel Yarborough, but he overcame the size difference by attacking fast and aggressively, knocking Yarborough down with a palm strike. Yarborough got up and pushed Hackney through the cage door. When the fight restarted, Keith followed up with a flurry of punches to the top and back of the head, forcing the referee stop the fight. Keith Hackney injured his wrist and was forced to abandon that championship.
Keith Hackney returned to fight in UFC 4, challenging Joe Son. This fight became infamous by challenging the UFC rule allowing groin strikes. Keith was taken down and placed in a guillotine choke. Hee resorted to repeatedly punching Joe Son's groin in order to make him release his hold. After several blows Hackney was able to position himself over Joe Son, and he dug his fingers in Joe's carotid artery in a form of blood choke, forcing Joe to tap out. Keith Hackney won and went on to face UFC 1 and 2 winner Royce Gracie for the next round.
Pitted against Royce Gracie, Keith was able to resist the initial takedowns, even getting a clean sprawl in one instance, and he was able to deliver multiple shots. The two fighters exchanged knees, and then Royce Gracie pulled guard and attempted a triangle choke, but Hackney stood up and landed a right hand shot which marked Royce Gracie's face. The fight ended when Royce Gracie was able to get and armbar and force Keith Hackney tap out.
Keith Hackney would have his last MMA fight at Ultimate Ultimate 1995, where he fought Marco Ruas and lost the match.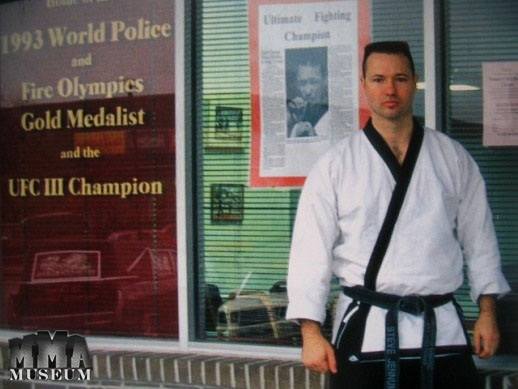 Keith Hackney later opened his own martial arts school, Hackney's Combat Academy, in Roselle, Illinois, where he is an instructor.
Keith Hackney has been both an actor and a stunt performer and has appeared in numerous movies including Superfights (1995), The Cutoff (1998), and the martial arts documentaries Modern Warriors (2002) and The Art of Balance (2005).