Lawrence Arthur was born in Lynchburg, Virginia on January 30, 1954. He began his study of martial arts in November of 1968 when he was 14 years old. He studied Shurin Rue Karate, and continued training in many styles including; Pai Lum Kung Fu, Kenpo, Shoto-kan, Goju-rue, Taekwondo, Tang Soo Do, Aikido and American Karate.
Lawrence Arthur competed in his first tournament as a brown belt the same year, 1968.
In 1970 he started training for full contact karate with Jimmy Horsley and Randy Williams under Jerry Piddington.
He received his 1st Degree Black Belt through the American Taekwondo Association (ATA) in 1972 then open his first school in Martinsville, Virginia.
In 1976 he moved back to Lynchburg and opened the American Taekwondo Academy and began competing extensively on the East Coast in Black Belt forms, weapons and fighting and also began hosting the Top Ten Nationals Karate Championships. During this time he won 3 out 4 professional full contact karate matches and received his 1st Degree Black Belt from the National Institute of Martial Arts (NIMA) in a Korean/Japanese mixed style.
In 1977 Lawrence Arthur created the American Freestyle Karate System and in 1978 he received his 2nd Degree Black Belt from American Martial Arts Association (AMAA).
In 1980 he invented and patented new karate sparring safety equipment, called "DURA" (Patent # US4051613).
In 1986 Lawrence Arthur established the Super Kicks Karate license program and
licensed the first Super Kicks school in Pawtucket, Rhode Island.
In 1991 he founded the American Freestyle Karate Association (AFKA) which he continues to operate to this day and in 1992 he founded the AFKA tournament circuit and promoted the AFKA National Finals. In 1998 he founded and coached Team AFKA National Competition Team, and many of the team members won NBL world titles. In 2001 he founded the AFKA Hall of Fame.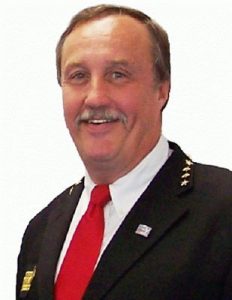 In 2001 Lawrence Arthur received the mantle of Grand Master and in 2003 he was awarded his 10th Degree Black Belt through the American Martial Arts Association, Jan Wellendorf and Jessie Bowen.
In 2007 he developed the AFKA Certified Instructor Training (CIT) program, and founded the Independent Black Belt Association or IBBA to help instructors from other styles grow their Licensed first IBBA schools. By 2010 AFKA/IBBA had 20 schools in 15 cities and in 7 states.
Between 2011-2013 he founded Black Belt Success Systems to continue helping instructors grow their schools with weekly instructor teleconferences and personal consulting and mentoring.
2010 AFKA/IBBA has 20 schools in 15 cities and in 7 states
Lawrence Arthur continues to be a student of the martial arts and a martial arts businessman with over 40 years of tournament competition experience. He has taught thousands of students and has hundreds of Black Belts. Many of his students and his students students are World Champions, and many still compete on the National Circuit.
Martial Arts Accomplishments:
1982 Article in the 1982 edition of "Who's Who in Martial Arts"
1983 Won "Chuck Norris Free for a Day" contest by Orion Pictures for enrolling the most students in one month. (108)
1992 Produced 26 TV shows, "The Dynamics of American Freestyle Karate". Documenting the AFKA system.
1994 Became a member of the DKT Force One National Karate Team.
1995 Won the Heavy Weight Fighting Division at the World Karate Organization's World Championships in Trinidad, West Indies.
1995 Named "Top 200 Schools" by Martial Arts Business Magazine
1996 Named "Top 200 Schools" by Martial Arts Business Magazine
1997 Named "Top 200 Schools" by Martial Arts Business Magazine
2000 Named National Black Belt League (NBL) Arbitrator of the Year
2001 Began expansion of the Super Kicks Academies, opened 3rd and 4th locations
2002 Opened 5th Academy location
2002 Named NBL "Man of the Year"
2003 Named NBL "Arbitrator of the Year"
2004 Started publishing "Black Belt Leadership" magazine
2004 Documented the AFKA Leadership Training Program
2004 Honored as a Sport Karate "Living Legend" by Professor Gary Lee
2006 Opened 6th and 7th Academy locations
2009 Taught intensive instructor training seminars on all aspects of the martial arts business that is open to all styles.