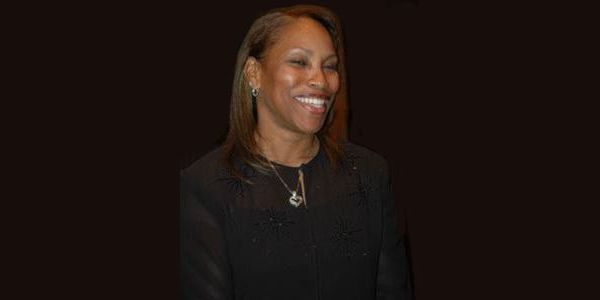 Linda Denley was an American karate champion who was born in Houston, Texas. She was one of 12 children. A natural athlete, Linda Denley, excelled in many different sports as a teenager. In 1973 she made the decision to study martial arts under Robert Torres so she could enhance her performance in the other sports she competed in. Within two years she had recieved her black belt in Tang Soo Do. She began winning tournaments and teaching classes. She was still in high school, when she qualified for the Olympics in five track and field events, but because of her professional winnings on the karate circuit, she was ineligible to compete in the Olympics. In 1979, she gave up an opportunity to play semi pro basketball for the Houston Angels because she was so dedicated to her career in karate.
Linda Denley was known as the "Texas Terror", because of her aggressive, hard-hitting style and she was a most feared competitor in woman's kumite. She was rated number one from 1973 to 1996. She fought for nine years before losing a match. During her career, Denley won the prestigious Battle of Atlanta 11 times, The Diamond Nationals three times, The U.S. Open nine times, The Long Beach Internationals four times and the U.S. Capital Classic nine times. Linda Denley has been named "Competitor of the year" by several Hall of Fame organizations including Mars Hall of Fame (1988). NASKA Hall of Fame (1994) and the Diamond National Hall of Fame (1989). She was the first female to be inducted into the Black Belt Hall of Fame (1980) and was the PKL and Kick Illustrated Competitor of the Year in 1982 and the Women's Karate Championship for many years. The Amateur Organization of Karate recognized her as the 1999 "Instructor of the Year". The same organization recognized her in 2002 as the only true living legend in the Martial Arts.
In 1988, Linda Denley joined the Atlanta World Professional Karate Team. She traveled the globe competing and she was one of the greatest female fighters of all times. She graced the covers of numerous martial arts magazines and was featured in local newspaper articles and TV programs. She worked with Jackie Chan in Armour of God and with Chuck Norris in Sidekicks. Norris even grabbed her for a role in the 1995 Christmas episode of Walker, Texas Ranger.
Linda Denley one of her goals is to be sure her students learn to say "no to drugs". She also has goals for her students to become "black belts' not only in the martial arts but also in school, in church and in every day living. Linda Denley is on a quest to help her students to be their best at whatever they do.
Besides teaching full time, Linda Denley gives seminars around the country and promotes her annual Space City Open Karate Championships in Houston. Each year her alma mater, Jefferson Davis High School, has a Linda Denley Day in honor of her achievements.
To contact Linda Denley and her Texas Black Belt Academy Houston visit their listing on the Martial Arts Schools & Businesses Directory by clicking on the image on the left.