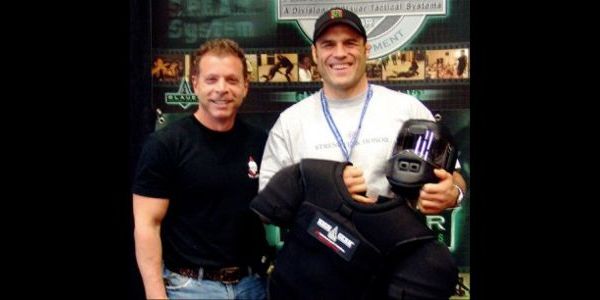 Last night we received this letter from Tony Blauer about the recent rash of HIGH GEAR knock offs. Tony conceived HIGH GEAR to not just protect those training in combatives but to also allow them to move properly and "feel" the fight. Thanks for the information Tony!
Letter from Tony Blauer: Imitation High Gear Suits and How to Tell the Difference
To the supporters of Blauer Tactical Systems & High Gear,
We recently received some inquires about a new line of role-player equipment that some thought was a new High Gear suit. Others wanted to know:
1. Were we involved in the design?
2. Were there any significant changes to Blauers' innovative ergonomic design?
3. Were there changes to the breakthrough concept of 'impact reduction' padding?
4. Were there functional or tactical changes or was this simply a cosmetic change?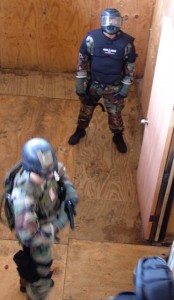 The questions caught us by surprise, since we've never heard of the suit they were referring to. Upon further investigation, we came across links to two products both obvious copies of the original High Gear product. Both companies used confusingly similar language, confusingly similar photos, confusingly similar design, confusingly similar descriptio
ns. In fact, one company actually used photos from our website on their site. The other company used photos from our training courses in their promotions.
We know this is confusing (and for some, disturbing).
Here is clarification for those of you who have been longtime supporters of Blauer Tactical's work in pioneering training and equipment for the defensive tactics, combatives and martial arts world for over 30 years.
There is only one training suit that we endorse here at Blauer Tactical Systems, and it's the one we designed, called High Gear. High Gear originally took us 6 years to prototype, test and develop. This was no cookie-cutter process. The only official High Gear suit is made in the USA by the London Bridge Trading Company in Virginia. Our High Gear is Berry Compliant (in support of the US military). High Gear has an anti-fog visor and the next generation fabrics contain anti-microbial and anti-bacterial properties. High Gear was tested and selected by the US Army to support their combative program and has been issued NSN numbers for military orders.
Our product is used by real warriors (police and military) as well as warrior athletes like BJ Penn, Frank Mir and many other MMA stars.
Our System
At the same time we learned of the new gear, we were made aware of a few 'new' reality-based and behaviorally-based confrontation management systems designed around natural movement, startle-flinch, emotional/psychological factors, etc. where the trainer(s) have self-anointed themselves as the originators of their system.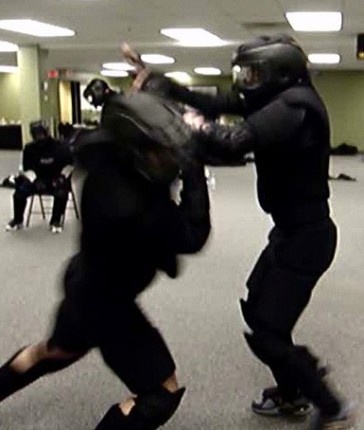 In almost every case there is a direct lineage to Blauer's S.P.E.A.R. System & Personal Defense research. (The individuals have been either students of ours, mentored by us, or employees of Blauer Tactical Systems, Inc.).
In any field, any act of misappropriation, passing off, not crediting or citing sources of research is simply wrong. It is especially disturbing in a community that regularly touts warriors virtues like integrity and honor.
This is not the first time we have been approached about this problem. In order to alleviate any confusion we wanted to address this issue once and for all. If you are confused about the authenticity of your tactical gear, or training provider using our nomenclature, please do not hesitate to contact us with any questions or concerns.
Thank you for you continued support,
Tony Blauer
Founder & CEO
Blauer Tactical Systems, Inc.
www.blauertactical.com
Resources and Social Media:
TRAINING: www.blauerspear.com
TWITTER: http://twitter.com/TonyBlauer
FACEBOOK: http://www.facebook.com/tony.blauer
MY BLOG: https://blauerspear.com/history/
CrossFit Combatives: www.crossfit.com/cf-info/excercise.html#Combatives
COMPANY BLOG: www.blauertacticalusa.com/blog