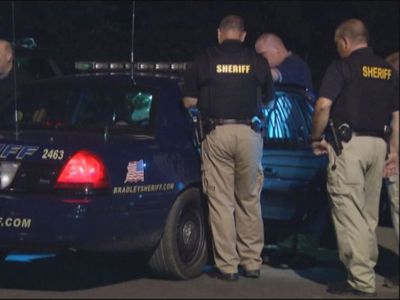 WBIR ~ Quick thinking by a Bradley County martial arts instructor led to the capture of a fugitive wanted for assault and theft.
Police say 29-year-old David Goode had a run-in with the Bradley County Sheriff's Office that resulted in a warrant and a number of charges.
He knocked on martial arts instructor Mark Howard's door Sunday night. It turns out Howard had seen his picture and was ready for the fugitive. Howard was able to use his training to take him down.
He says he's just thankful that it was his door and not someone else's.
"He knocked on the right door; that's the way i look at it," said Howard. "If he knocked on the wrong door, someone would have been hurt."
Howard's mother was inside the home and called 911 while he held Goode down on the porch.
Howard says it's the first time in 18 years he's used his training outside of the classroom.
Goode is at the Bradley County jail on a $25,000 bond.