In less than 2 years of tournament competition, Mikie Rowe (Pronounced Mike-ee) became one of the top women fighters in karate. She had already won the All-Western Championships three times ('72, '73 and '74), the Four Seasons Nationals once ('73), the Western Pro/Am once ('74), the Cystic Fibrosis Championships once ('75) and placed in the International Long Beach twice ('73 & '74), and took first place ('76 & '77). Her rapid competitive rise also counted for ratings among the Top 10 female fighters in America. In 1973, she was rated in Professional Karate Magazine's Top 10, and, in 1975, she received the same honors in the Black Belt Yearbook.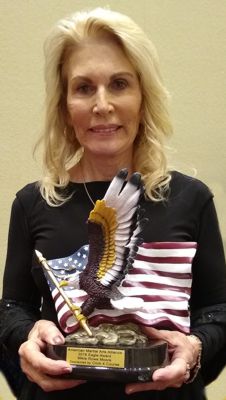 Mikie Rowe was the only female member of the Northern California Karate Referees Association, Rowe served as both tournament official, former newsletter editor and an arbitrator. She judge men's as well as women's competitions.
In 1969, Mikie Rowe Moore opened a Kenpo karate studio with her husband and soon began teaching women's classes on her own. At the 1975 All – Olympics in San Francisco, her students won first, second and third place in women's competition. In 1973, Rowe opened a figure salon and karate school exclusively for women in El Sobrante, California, near Orinda, the site of the school run by her husband.
A familiar face on San Pablo's Channel 6 in 1973, Mikie Rowe Moore hosted her own exercise show and incorporated self-defense tips into her format. She also demonstrated her skills for Rotary and women's clubs, boy scout troops, and the Jr. Chamber of Commerce as well as several local TV talk shows. Her exhibition at the 1975 4th of July Celebration for the City of Richmond took place before 17,000 spectators, and she was asked to return to perform again in 1976. Also in 1976 Mikie's Black Belt women's team took 2nd place at the Internationals. In 1977 they took first place at Internationals.
She is included in the 2017 Who's Who in the Martial Arts" Legend Edition (Vol 3).

Mikie Rowe Moore is an associate producer for the martial arts short film, When Two Masters Meet (2019) which is to be released on September 30, 2019 in the United States.
Mikie Rowe Moore Highlights include:
Owner operator 2 karate school and figure salon
She competed all over country. Won or placed 6x at Ed Parker's Internationals.
First Female arbitrator. First women to be rated Top Ten in Nation from Northern California. by Black Belt Magazine.
First women to be in Top 5 in Karate Illustrated. Only female member to Northern California Re-frees association where I was Instrumental in getting Women's divisions in California As well as better divisions for kids.
Had top white belt teams. Men and Women had Top Black Belt Women's team that won or placed at Internationals 3 years in a row.
She is a History General for the Sport Karate Museum and Ambassador and in October at Living Legends 24# she will be inducted into the prestigious International Black Belt Hall of Fame for her amazing accomplishments though out her career.