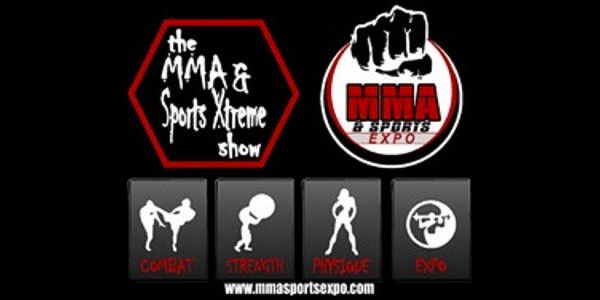 For the first time ever in Atlantic City, MMA & Sports Expo Show of Strength comes to Resorts Casino Hotel with Competitions on the Boardwalk, Ballroom and Beach, July 23 2011
The event will feature #1 Women's MMA Fighter and World Champion, Cris "CYBORG" Santos and Pro Bench Press Competition "Press Conference with Cyborg 8pm Friday July 22nd"
(Atlantic City, NJ) July 8th, 2011 – Athletes lifting cars on the Boardwalk, concrete kegs on the beach, 300 lb. dumbbells and good ole fashioned arm wrestling at Resorts are only a few of the attractions at the most anticipated power and strength event of the year. For the first time in Atlantic City's history the Show of Strength will feature an array of events at Resorts Casino Hotel, including demonstrations and competitions on the Boardwalk and beach, July 23, 2011.
"This is a great event and brings us back to the days of the 1920's when arm wrestling and attractions like bending metal were on the rise," said Dennis C. Gomes, owner, president & C.E.O. of Resorts Casino Hotel. "The MMA & Sports Expo has a great reputation and working with them to produce this world-class event at Resorts continues to show our commitment to broadening the appeal of Resorts and Atlantic City, while continuing to think of new and exciting ways to entertain guests."
The MMA & Sports Expo Show of Strength features world class lifters, old time feats of strength, seminars and an expo with your favorite gear. Open to the public, the Expo will be a one-stop shop for all the latest trends in sports gear, fitness equipment, apparel and nutritional supplements. The event will be covered locally by the MMA & Sports Xtreme TV show.
Additionally, this year the Expo will feature Cris "Cyborg" Santos, the number one women's MMA Fighter & World Champion. Santos will host "Hands on Seminar" on the beach and interested participants can sign up at CrisCyborg.com.
Attendees will enjoy a thrilling day at Resorts featuring the following events, starting at 10 a.m.:
USA Powerlifting
North American Strongman
Arm Wrestling for Cash
MMA Seminars and Expo
Cage Fury Fighting Championships additional ticket required
In addition to watching the sport's top competitors, attendees will also have the chance to see local legend metal bender Sonny Barry and test their strength at arm wrestling.
This year's top sponsors include HDnet, GX Supplements, Zebra Mats, Torgro Worldwide Luxury Limousines and Joe's Exercise Devices (JED).
For a full listing of events, to purchase tickets or register as an athlete, visit www.MMAsportsExpo.com. Tickets are available at the door for $5.00 per event or $10.00 for all events. Kids 12 and under are free.
Cris Cyborg Santos will be having a press conference at 8pm on Friday Night July 22nd for you to ask her questions about her career and strikeforce contract.
The media credentials are available, please contact executive producer David Haislip.
More information call 609-923-2663.
Press Contact:
David Haislip, Executive Producer
609-506-0607
dhaislip@comova.net