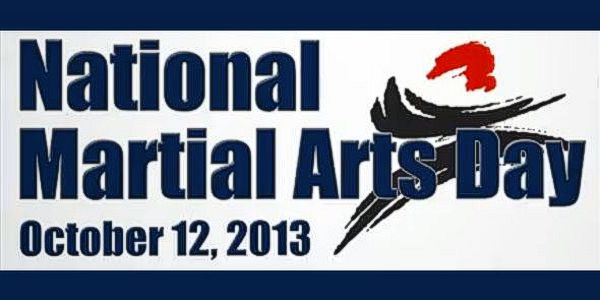 The world's largest domed structure will become the world's largest martial arts dojo October 12, 2013, when John Graden and the Martial Arts Teachers' Association (MATA) hosts National Martial Arts Day (NMAD) at AT&T Stadium – Home of the Dallas Cowboys.
NMAD offers a rare opportunity for martial artists, fans, family and friends to combine an exciting morning of learning from a line up of world caliber martial arts and self-defense experts and an afternoon of exploring AT&T Stadium – Home of the Dallas Cowboys.
After a morning of high energy seminars, attendees are welcome to breakout a football to pass around, kick field goals and explore the amazing AT&T Stadium.
8:00am – 11:00am – World Champion Seminars Taught Right on The Cowboys' Field
11:00am – 5:00pm – Self Guided Tour of Cowboys Stadium & Rally Day Events
Self-Guided Tours allows NMAD attendees to:
Enter the Players Locker Room
Check Out the Dallas Cowboys Cheerleaders Locker Room
Experience the State of the Art Post Game Press Room
Walk the Tunnel the Players Pass Through to Get on the Field
Take in the Amazing Cowboys Stadium Art Gallery
Meet Past Dallas Cowboy Players
Get Pictures with the World Famous Dallas Cowboy Cheerleaders
Visit the Box Club Facilities and Lounges
Relax in the Miller Light Club
Kick Field Goals
Throw the Football Around
Make End Zone and Sideline Catches (Keep both feet in!)

The highlight of the seminar lineup is being billed as the "Worlds' Largest Child Anti-Abduction Seminar." Chris Sutton, creator of the Cobra-Defense system is a former maximum security prison guard, street cop, and sheriff. He will be teaching a powerful and valuable 30-minute seminar that will help teach children how to prevent being abducted.
Other seminar leaders include world kickboxing champion Jim Graden.