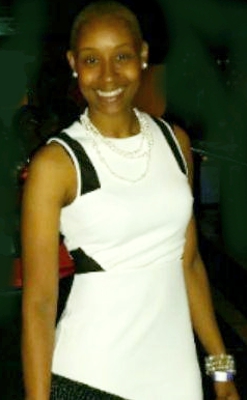 Nia Nicole Abdallah is a 3rd degree Black Belt and the 2004 Olympics silver medalist in Taekwondo at the Athens, Greece Olympics. She is the first and youngest American woman to officially medal in the sport since 1992. She is also the 2003 Pan American Games bronze medalist. In 2007 Nia Nicole Abdallah was inducted into the Official Taekwondo Hall of Fame®, one of the highest honors received in martial arts and in the Olympic sport of Taekwondo.
Nia Nicole Abdallah was born on January 24, 1984 in Houston, Texas. Abdallah's Olympic dream began at the age of five, watching the Olympic gymnastic competition on television. At the age of nine, her stepfather introduced her to taekwondo. After she graduated from George Washington Carver High School for Applied Technology, Engineering and the Arts, she went to live in Colorado Springs at the Olympic Training Center. From there she went on to compete in open class international competitions, and then she went on to compete at the world and Olympic level.
Nia Nicole Abdallah won 14 Texas State Championships (forms and sparing), four Junior Olympic gold medals (forms and sparing) and numerous local and regional tournaments. She earned her first major international win in 1997 at the 11th Annual U.S. Cup Taekwondo Championships where she captured a gold medal in breaking.
Nia Nicole Abdallah also won international events in Peru and Canada as well as winning two senior National Championship. Abdallah's ultimate goal is to be the first U.S. woman to win a gold medal at the Olympic Games. She was named USA Taekwondo's 2004 Female Athlete of the Year.
Nia Nicole Abdallah became the Texas state women's head coach and started her own competition team named "Team Bacho" back in Houston Texas. Her goal is to become the United States first female head coach.
Nia Nicole Abdallah currently travels throughout the country teaching seminars encouraging others to be the best they can be.
Abdallah's Competition Record
2010 U.S. Open (welter): Bronze
2009 U.S. National Team Member (Welter)
2008 Olympic Trials (Feather): 2nd
2007 World Championships: Bronze
2007 National Collegiate Championships (Light): Gold
2007 U.S. National Team Member (Light)
2007 U.S. Open (Light): Bronze
2006 Dutch Open (Light): Silver
2006 Pan Am Championships (light): Silver
2006 U.S. National Team Member (Light)
2006 National Collegiate Championships (welter): Gold
2005 U.S Senior Nationals (light): Silver (National Team member)
2004 Olympic Games: Silver
2003 Pan Am Games: Bronze
2003 U.S. Open: Gold
2003 U.S. Senior Nationals: Silver
2002 U.S. Open: Gold
2001 U.S. Open: Gold
2001 U.S. Senior Nationals: Gold