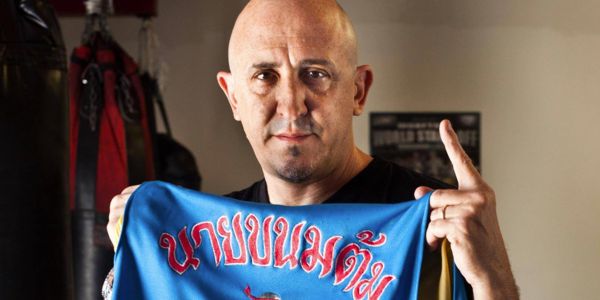 Paulo Tocha was born in Africa. He is of Portuguese and Italian descent and he grew up in Mozambique and Johannesburg, South Africa . He moved to Thailand to train in "real" Muay Thai boxing. In the early 80's, Tocha was one of the first Westerners to fight in Thailand, and one of the first and few to be accepted as a foreign fighter for a prestigious, very powerful and respected bangkok muaythai fighting camp called Sor. Thanikul Gym. Sor. Thanikul Gym is recognised for its many champions.
From Thailand, Paulo traveled to the People's Republic of China where he was once again the first foreigner to fight and win. This fight took place on October 31, 1985. In 1988 he was authorized to teach and was accepted as a trainer for Sor. Thanikul Gym.
Paulo Tocha also worked as an actor in Asia.
Tocha moved to Los Angeles, California and continued his acting career and as an instructor of MuayThai martial arts. He retired from fighting Muaythai in February of 2001 in Bangkok, Thailand after fighting against Wohryoodnoi Majestic, Rajadmnuen stadium's top ranked fighter.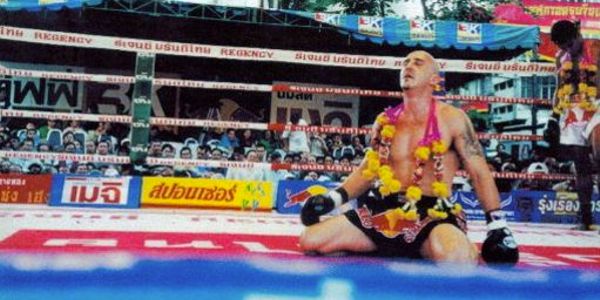 Paulo Tocha, the original and only foreigner to be allowed to fight and teach under Sor. thanikul's name, – nicknamed "LEMB" in 1985 after becoming the first Westerner to fight and win in China.
Tocha continues as a trainer and advisor of many champions, both Thai and foreigners and is he is the first and most respected, authorized Sor. thanikul representative in California, USA, and the world. His experience as a former fighter for Sor. Thanikul in Bangkok, Thailand and Internationally, allows him to travel internationally as a Muay thai spokesman.
Tocha has worked as a technical advisor in Hollywood for major studios in film, television and many independent film companies. He continues to contribute as a writer to various martial arts publications.
As a Hollywood actor, Tocha has an extensive resume in both Film and TV. He has worked with 5 Oscar winners. He has also received a New York Film Festival Award in 1999, and various awards related to Muay thai. Paulo played Paco in BloodSport.
Presently, Paulo is considered one of the most knowledgeable ambassadors and voices to Muay thai worldwide by the Thai Authorities. He is called by the Thai Muay thai Nation, "A serious power trainer with great technical skills, and the heart, passion and soul of the Muay thai warrior."
Paulo is a trainer not only of international Muay thai Champions, but also of Mixed Martial Arts fighters.
Paulo's Credentials:
Senior Vice President of United States Muay Thai Association since 1993
Judge/Referee for the World Muay thai Council, Bangkok, Thailand
MMA Referee, Nevada State Athletic Commission
Official Representative in the USA for Sor. thanikul Gym Bangkok, Thailand since 1986
Started Muay thai in 1983 under the " Hong Kong Free Fighting Organization" – FUTAK GYM/ Sor. thanikul camp -Assoc., first as a amateur and then professional
In 1977, Paulo was chosen and selected out of hundreds of applicants to start training in Western Boxing [AM/ PRO] under World Famous " WILLIE TOWELL
"Trainer Of World Champions" in SOUTH AFRICA
Team Tocha is based in Los Angeles, California.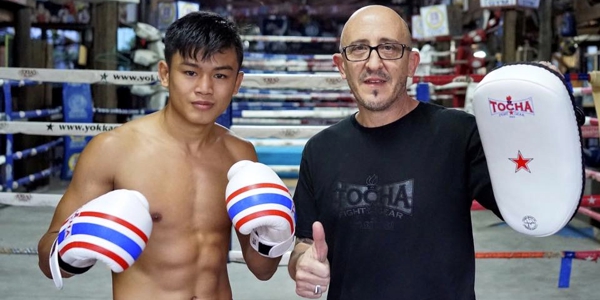 For more information about Paulo Tocha's TochaFightGear visit the TochaFightGear Facebook Page at https://www.facebook.com/Tochamuaythai/ and the TochaFightGear business listing on the Martial Arts Schools and Businesses Directory using the image on the left.