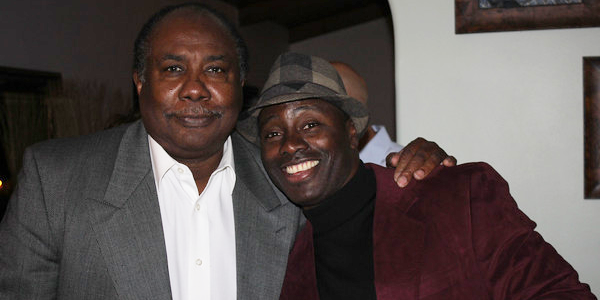 Peter Sugarfoot Cunningham is a legendary figure in the martial arts community. Rated by experts as one of the greatest full contact fighters of all time, Peter is an eight time undefeated, undisputed World Champion Kickboxer. Paul Mazlak of the Star System, the world rating chart and kickboxing publication writes…"probably the greates technician in the history of kickboxing, Peter Cunningham is… becoming recognized by most ring experts as the greatest kickboxer of all time".
Peter Sugarfoot Cunningham was the past W.K.A (World Karate Association) Lightweight Champion. Now retired from the ring, this Champion formerly held the K.I.C.K. (Karated International Council of Kickboxing) Super Lightweight Title, the I.M.F. (International Muay Thai Federation) Junior Welterweight Title, the WMAC World Junior Welterweight Title, and the I.S.K.A. (International Sport Karate Association) Light Welterweight World Title.
Peter has privately trained the likes of Chuck Norris, Robert Davi, Shadoe Stevens, Joey Lawrence, and many other top American movie and music stars.
On October 2nd, 1998, in San Jose, California, Peter was honored as the inaugural inductee in the I.S.K.A. Hall of Fame. The I.S.K.A. is the most prestigious sanctioning body in the world, and chose Peter as the first Inductee ever into their Hall, further enhancing his place in kickboxing history as the greatest fighter of all time.
Clearly a true champion, Peter has traveled to England, France, Mexico, and Australia to defend his world titles against the Japanese, Thai, English, French, Mexican, and other North American champions.
Peter Sugarfoot Cunningham has an amazing record of fifty victories, twenty one of which were knockouts, and no losses.
Nicknamed "Sugarfoot" due to his sweet kicking techniques, Peter is now turning his attention towards the film world. Soon audiences world wide will see Peter Cunningham's unsurpassed fighting skill and talent on the screen in theatres everywhere. Peter Cunningham is the real action star of the 21st Century.