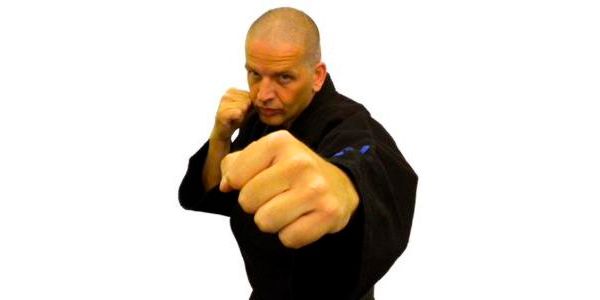 I thought I would give you a heads up as to what we are currently doing in our "Regular Training Routine" in our "normal" martial arts class.
Our Warm Up
Based on a 3 Minute Round with One minute Rest.
3 Minutes broken down into 3 segments of 2 x 30 Sec exercises
Each minute has 2 exercises that are performed.
Minute 1 at normal pace
Minute 2 – FLAT OUT
Minute 3 – Normal Pace
NO REST BETWEEN EXERCISES. THE ONLY REST PERIOD IS THE ONE MINUTE BETWEEN THE ROUNDS
Round 1 Exercises
Sprawls
Burpees
Round 2 Exercises
Elevated Press Ups
Burpees
Round 3 Exercises
Punching Heavy Bag
Leg raises
Round 4 Exercises
GnP Heavy bag on floor
Ski Jumps over the heavy Bag
Round 5 Exercises
Heavy bag – kicks and Punches
Crunches
We will get this up to 12 Rounds as a "stand alone" circuit session.
5 is the warm up before we start to train
Have a go at it and let me know how you get on!