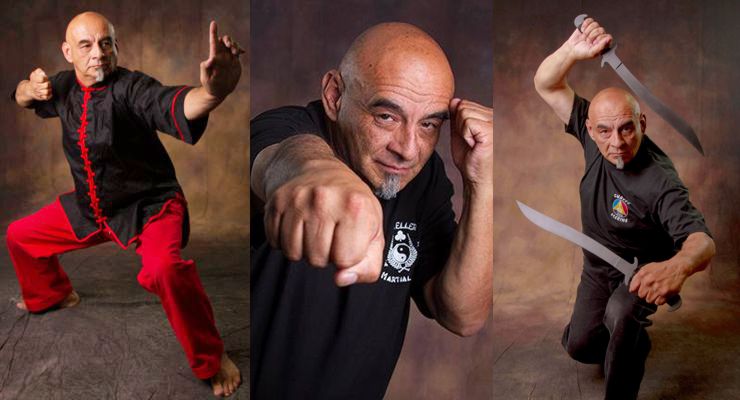 Ron Esteller began his martial arts journey in 1967, beginning with a short stint in the Tae Kwon Do program at Chabot College, but found his home in Kajukenbo "Gaylord Method" in 1968.
Ron Esteller has been competing since 1970 and has won tournament competitions in Kata, Kumite, Weapons, and Self Defense Divisions. His last "win" was in 2014 at the age of 60 when he won the Senior Division Grand Champion Kumite at the last "Lone Wolf Classic".
GM Ron received his Kajukenbo 9th degree in 2016, but also holds rank in Tae Kwon Do, Jujitsu, and Derobio Escrima. He is a certified defensive tactics instructor Under Hock W. Hochheim with Black Belts in Unarmed Combatives, Knife/Counter Knife, Baton/Impact weapon Combatives, and with this knowledge he helps train several Law Enforcement agencies in the bay area.
Ron owns Esteller Martial Arts Academy and Hand, Stick, Knife, Gun, is the motto at E-MMA.
To contact Ron Esteller and Esteller Martial Arts Academy, visit his listing on the Martial Arts School Directory or FindADojo.com by clicking on the lmage on the left.