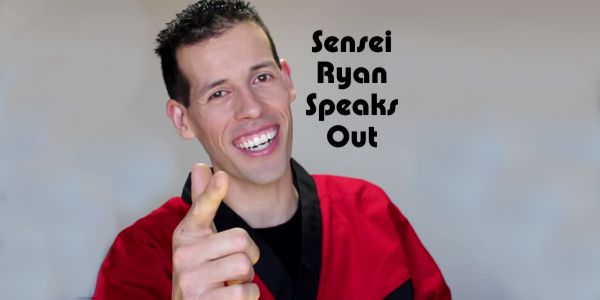 Sensei Ryan Speaks Out About Homework in this EPIC Father/Son Battle! 5 Year Old Ninja vs. Black Belt Daddy. If you love action movies, you'll love this face paced, high action video where a Father asks his 5 year old son to do his homework, but the son decides he would rather play instead. This sparks the traditional reaction out of the father and the Epic Martial Arts Battle is on! If you like Donkey Kong, you will enjoy this journey where a the father tries to catch his teleporting son. Their karate and jujitsu martial arts battle takes place at home, at a nearby park, next to a rushing river and out in the middle of the woods. Remember, its all in fun!!!
PLEASE WATCH THIS EPIC MOVIE FULL SCREEN
Incredible Martial Arts techniques are performed that are truly impressive considering they are being done by or done on a 5 year old boy!
Sharing is caring! Please subscribe for more amazing videos, and share the heck out of this video. If you do, you could win $50 FREE MONEY! Visit our website http://www.SenseiRyan.com for Full Free Money Giveaway details!
$50 Free Giveaway Complete Instructions (Click Here):
http://senseiryan.com/2015/02/18/50-free-money-giveaway-full-details-here/
Ride the Wave of Success with Me:
Facebook: https://www.facebook.com/senseiamerica
Twitter: https://twitter.com/SenseiRyan
My Website:
http://www.SenseiRyan.com
Music:
Chris Martin – When Opportunity Arises
https://soundcloud.com/chris-martin-1…
Fire Within by Jens Kiilstofte https://machinimasound.com/music/fire…
Tobu – Infectious [NCS Release] https://www.youtube.com/user/tobuofficial
Licensed under Creative Commons Attribution 4.0 International (http://creativecommons.org/licenses/b…)