The video above shares highlights of the AIK 2018 Sigung LaBounty Tribute – When Legends Rise in Tucson, Arizona. At this event Mr. Stephen LaBounty and Mr. Lee Wedlake rose to the rank of 10th Degree, Senior Masters. Mr. Bob White and Mr. John Sepulveda were there to support their colleagues as well as celebrate their advancement earlier that year.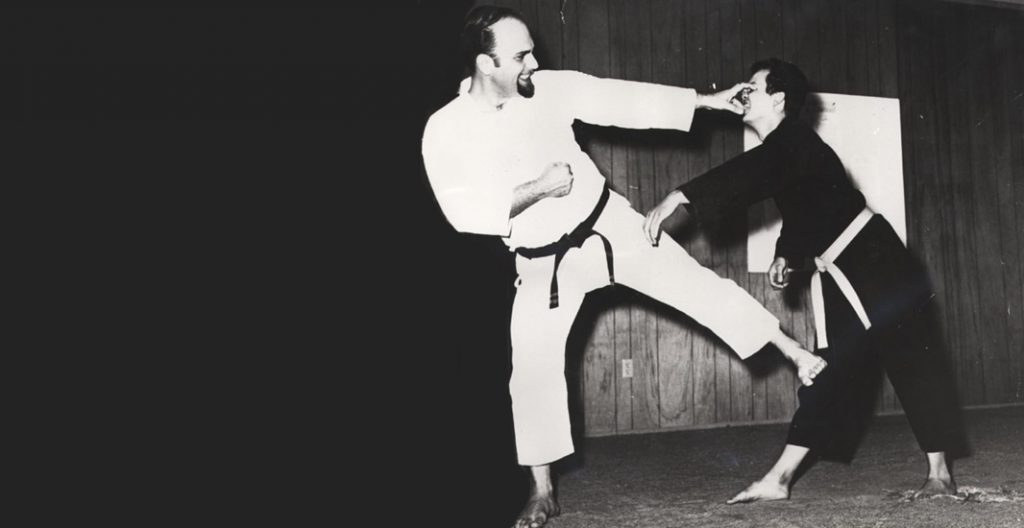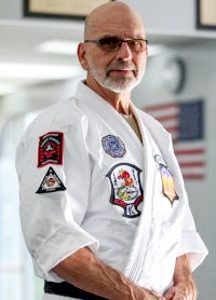 Arguably one of the most widely known Kenpoists, there are many in American Kenpo who say that Stephen LaBounty is the true definition of the "Warrior Spirit." Having initially come to Ed Parker in 1966 with a background in Judo and having a Black Belt under Al and Jim Tracy (only their third), Steve went on to distinguish himself in the Martial Arts, carrying Mr. Parker's banner wherever he went.
Both a National and International fighting champion, he is widely sought after on the seminar circuit where he is legendary for his "fighting drills". Stephen LaBounty has spent many years in police work and is active as a Law Enforcement Consultant and trainer. Having reached a level of excellence in the "Yang" side of the martial arts, he spent years pursuing an education related to the opposing "Yin" side, and today, as a practicing Acupuncturist and Herbalist, teaches seminars in bodywork to martial artists.
At times outspoken, Stephen LaBounty is always willing to support events and causes he feels will bring the brotherhood closer, such as the Jeff Speakman International Kenpo Camp or the annual "Gathering of Eagles", both held in Las Vegas. A friend to many in the Kenpo community he is often sought after for his wisdom and experience and was one of the founding members of the American Kenpo Senior Council.
(Video below) The purpose of the Fallen Warrior Ceremony is to honor those that have come before us as martial artists and have completed their journey on this earth. Today the Fallen Warrior we are here to honor is Sigung Stephen LaBounty.
Stephen Labounty, one of the greats in American Kenpo and martial arts as a whole passed away on May 28, 2020. He was born on September 19, 1942.