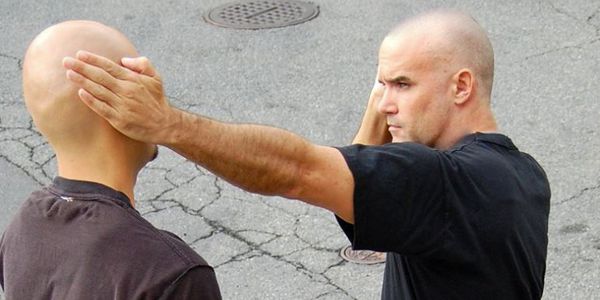 Stephen Spivey Developed MaxDefense
Stephen Spivey is a worldwide leading authority in self defense. At an early age, he was wired for reality-based self defense. He started his training in the adversarial streets of New Orleans. Fighting was common place in his neighborhood so his mother enrolled him in a local martial arts studio at the age of seven.
In 1993, Stephen Spivey developed the innovative reality-based self defense system, American Combat System and the highly-requested seminar series, MaxDefense. Both of these systems are touted as cutting edge in the self defense community. People travel from great distances to participate in this unique training and he has traveled far and wide to meet the requests for his seminars.
Stephen has had the unique opportunity to teach members of various special operations units such as U.S. Army Rangers and SEAL team members. He has also instructed law enforcement, to include S.W.A.T., and D.E.A. officers. He has worked security for various celebrities and music artists including Hank Williams, Jr., Linda Ronstadt and John Mellencamp.
Stephen has solidified his philosophies and techniques through testing and application in real-life. These scenarios have come by way of his experience as the head instructor in his self defense studios, as a U.S. Army Paratrooper within the 18th Airborne Corp, a bodyguard, security consultant, and concert security. In addition, Stephen has benefited from the less formal, but arguably more instructive, experiences of various street combative scenarios and occasionally working the door at establishments.
Stephen has been praised for his, "intelligent approach to self-defense training coupled with a wicked arsenal of techniques." He believes that, even more to the point, his training offers a big dose of personal empowerment for everyone who graces his doors or attends one of his seminars.
Stephen has been voted National Instructor of the Year and Who's Who in Martial Arts. His studios have been voted National Studio of the Year (2005) and Best Studio in Atlanta (2005).
Visit the MaxDefense on Facebook