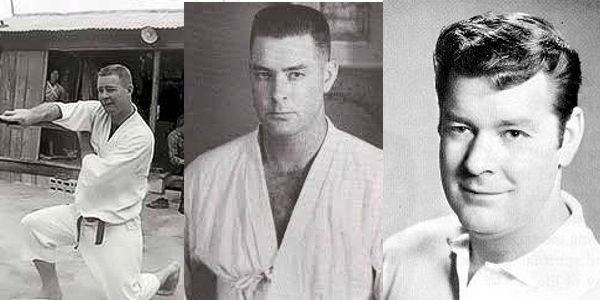 Steve Armstrong was born in Guymon, Oklahoma on September 22, 1931. He began studying Karate at the age of 16.
Armstrong grew up in Texas where he says he was what he called, "a fair to middlin' boxer," He had 72 amateur fights and he won 68 of those fights. Steve loved to fight and his successful boxing career proved it. Steve was used to winning and that was his mindset when he decided to study karate,
"I was a young Marine a long way from home and I was looking for something to do during my off duty hours. I watched a group of Japanese Karate-ka through the window of a dojo in Kobe, Japan, and I decided to go in and show them a thing or two."
Steve didn't see karate as self-defense, or that it's objective was to avoid fighting if at all possible. He thought, "Why do all this training if you were not going to fight?"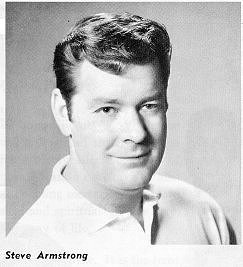 In 1949, he had to take some time out for a trip into China. His tour of duty would be up later that year. At that time, having achieved a black belt and after spending a year and a half in the Orient, he was looking forward to a tour of duty in the United States.
After a 30 day leave, he found himself back in Japan stationed at the Marine barracks in Yokohama. Once again he returned to his study of Karate, but this time, he was required to begin as a white belt in a style new to him. He continued his karate studes in the area and achieved another Black Belt in this new discipline. In July of 1950, his Marine outfit was shipped off to fight in the war in Korean.
After serving in Korea, Sensei Armstrong returned to the United States to be stationed at the world famous Marine barracks in Washington, D.C.. He soon found himself on the Presidential Honor Guard for President Truman. During these years he continued to study karate on his own. When he left the service he went to college at the University of Texas.
After leaving school, Armstrong re-enlisted in the Marine Corps. This time he was stationed on the Japanese island of Okinawa where he met Master Tatsuo Shimabuku the Founder of Isshin-Ryu Karate. Although already a Black Belt in two different styles of Karate, Armstrong was again required to start as a white belt.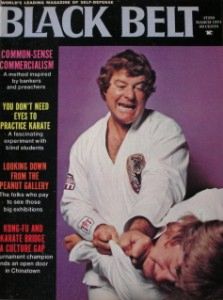 He says, "This is where I started learning Karate and what it is all about. My other instructors were good, but I wasn't a good student. Karate was only a method of fighting for me, until I met Shimabuku."
Prior to leaving Okinawa for the last time, Sensei Armstrong had become Shimabuku's number two student, second only to Harold Mitchum. In 1960, Master Shimabuku, Harold Mitchum, Steve Armstrong and a few others formed the American-Okinawan Karate Association or the AOKA with Harold as the first president and Steve and a gentleman named Ralph Bove functioned as association officers.
Upon returning to the United States, Sensei Armstrong established the Isshinryu Karate School in his garage It was 1961. Eventually, he moved the school to downtown Tacoma, Washington, then to the local YMCA, from there to Washington Street, and finally, to its permanant location at 54th and South Tacoma Way. He eventually expanded into several locations, including a few of the Colleges and Universities in Washington state area.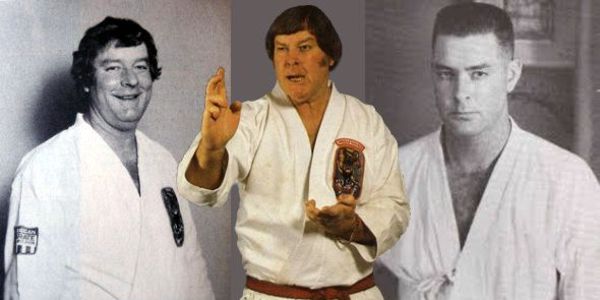 Sensei Steve Armstrong became one of the leading instructors in Isshinryu karate in the United States and when Tatsuo Shimabuku made his second and last trip to the United States in 1966, Shimabuku spent time with Steve in Tacoma, Washington, with Harold Long in Knoxville, Tennessee, and Don Nagle in Jersey City, New Jersey. All three Isshinryu practricioners were promoted to 8th Dan by Master Shimabuku at this time. The famous 1966 footage of Sensei Shimabuku demonstrating all of the Isshinryu kata was filmed in Steve Armstrongs dojo.
Steve was inducted into the Isshinryu Hall of Fame in 1985.
One of his Steve's students, Sensei Fred van de Vijver and Sensei Armstrong founded the Netherlands Isshinryu Karate Association (NIKA) and in 1988 when Sensei Armstrong visited the Netherlands, the European Isshinryu Karate Association (EIKA) was founded and Isshinryu began to take hold in Europe.
Sadly, on November 15, 2006 Sensei Steve Armstrong passed away.