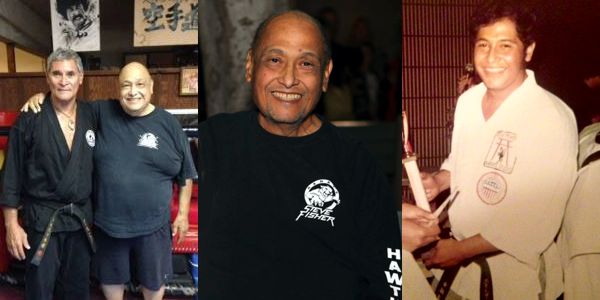 Born on February 14, 1953 in Los Angeles, California, Steve Fisher spent much of his childhood attempting to conquer the trumpet, guitar, and drums, or anything else he could play. However, it was not until he began training in karate that he found his true niche.
Steve Fisher began his martial arts training at the age of 13, studying Shorin-Ryu karate under the watchful eyes of international champions Tadashi Yamashita and Mike Stone. He rose through the ranks very quickly and  became nationally and internationally known; competing in tournaments, defeating his opponents with swiftness and grace.
Mr. Fisher won over 500 awards and trophies both nationally and internationally.
A few of these awards include:
1977 International Kata Grand Champion
1978 Rocky Mountain Middleweight Champion
1978 International Fighting Grand Champion
1979 Ft.Worth National Pro-Am Kata & Fighting Grand Champion
1981 Official Karate Magazine's "Legion of Honor" membership award as "Man of the Decade"
Top Ten Rated Kickboxer
Top 10 Nationally and Internationally Rated
Winner of 3 coveted Golden Fist awards for overall excellence.
Chuck Norris/Mike Stone Sportsmanship Award.
A winner of three coveted Golden Fist Awards for overall excellence, Mr Fisher also won the Chuck Norris/Mike Stone sportsmanship Award and won the Arizona Southwestern Tournament eleven years in a row, an accomplishment unparalleled in karate history.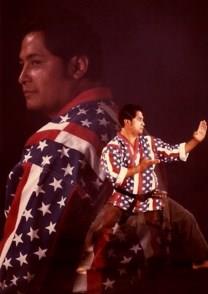 7th Degree Black Belt and Karate legend, Steve Fisher has appeared in movies such as Bronson Lee Champion, Black Belt Brothers and Force Five. He was a special guest on the television show Pacesetters. Steve Fisher has also worked with several movie stars or was involved in the production of Mortal Kombat, Beverly Hills Ninja and Beowolf.
Steve was working with Chris Casamassa to promote a new show called The Fight Guys for Black Belt TV.
Although Steven loved competition, his true passion was teaching. In 1971, at the tender age of eighteen years old, Steven opened Steve Fisher Karate in Hawthorne, California teaching Shorin-ryu karate. He owned and operated the karate studio for forty-five years teaching as a full time professional instructor. Steve was tough as nails on the outside, but soft and compassionate on the inside. He would share his philosophical teachings with all who walked into his school. He would never hesitate to share the truth, providing guidance and wisdom to his students. "To become a champion, one must train, think and act like a true champion" he would say. Steven Fisher was a true champion.
A mentor, a coach, a teacher, a leader, an athlete, a martial artist, a champion, a friend! ~ Arlene Limas
Steve Fisher, widely known as the "California Kid" passed away on February 22, 2016 at 63 years old. Steve lived with liver and kidney problems for a very long time but he never faltered in staying true to his warrior roots, fighting his health issues to the very end.
A Celebration of Life took place on Saturday, March 5, 2016 from 10:00 AM – 3:00 PM at the Westchester Elks Lodge #2050, 8025 West Manchester Avenue, Playa del Rey, CA 90293.