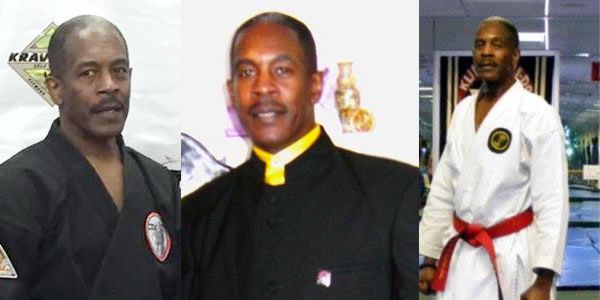 Soke Haisan Kaleak is a dedicated marital artist who understands the value of the quote " each one teach one", and he lives his life based on that quote. Soke Kaleak is a ninth (9th) degree Black Belt in the Eye-to-Eye system of Sanuces Ryu Jiu-Jitsu and a sixth (6th) degree Black Belt in the street survival art of Kumite Ryu and a fifth (5th) degree Black Belt in Shotokan Karate.
Haisan Kaleak was born in Brooklyn, New York and he grew up in the tough streets of the "Bedford Stuyvesant, Brownsville and East New York sections of Central Brooklyn". He began informally studying martial arts at the age of 9 at the Brooklyn Academy of Music in downtown Brooklyn and would begin his formal training in Kyokushinkai-Kan under Kaicho T. Nakamura.
Soke Haisan Kaleak studied Shotokan Karate under Steve Alston Soke, as well as with Master Thomas LaPuppet and his teacher George Cofield. He trained with Ronald Duncan, without ranking, in Duncan's The Way of the Winds system and with Professor Florendo M. Visitacion, otherwise known as Professor Vee.  Supreme Grandmaster Dr. Moses Powell was Haisan Kaleak's last official instructor, but Haisan also worked with Powell's student "Little" John Davis.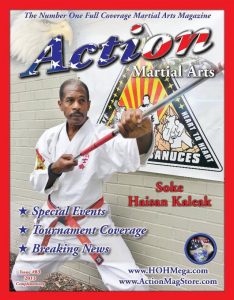 In 1974, Soke Haisa Kaleak along with Soke Papasan Canty and Soke Steve Alston created the System of Kuroshi-Do, The Way of the Black Warrior. This system ingeniously combines Kyokushinkai-Kan, Shotokan Karate-Do, Moo Duk Kwan, Judo and Aikijiujitsu into one fighting style, enabling students to receive the best of the five styles in each training session. Kuroshi-Do was created  by black individuals who took pride in their martial arts and integrated African culture into their teaching and it was first taught in predominantly black neighborhoods. However, the roots of Kuroshi-Do are in the Japanese arts and those studying Kuroshi-Do must understand Japanese terms and there use.
Soke has taught the youth of Brownsville and East New York, and at places like the Jackie Robinson Cultural Center in Bedford Styversant. He taught extensively at the P.A.L. (Police Athletic League) beginning at the Howard Houses and continued to serve P.A.L. with Shiryo-do Warriors Domain, his second school cited by Mayor David Dinkin's Athletic Program for Physical Fitness. His Simba-Kai school was an independent venture started for the Fairfield Tenant Association.
Soke Haisan Kaleak's programs include Fighting Rhythm Beats, which were demonstrations of various martial arts; Honor and Glory Martial Arts Classics, which brought together the best competitors on the East Coast; W.A.V.E. (Woman Against Violent Environment), which taught busy career women street smart self defense; T.N.T. (Tactical Neutralization Training) emphasizing that the use of tactic makes any technique effective.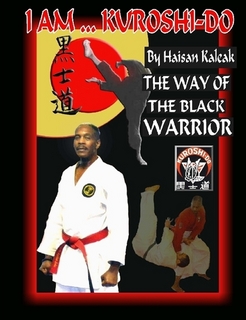 He also developed an internship program which allowed college students the opportunity to gain business experience by working with Soke's administrative staff.
To learn more about Haisan Kaleak, read his book I am Kuroshi-Do, which takes you through his life on the streets of Bedford Styvesant, through his time in the Viet Nam war, showing how his training in karate strengthened his will to survive and discusses how one of the most effective fighting systems in the martial arts was created as a result his surroundings and experiences.

Soke Haisan Kaleak is President of the Family of Sanuces Organization (F.O.S.) and he continues to teache seminars worldwide.
Soke Haisan Kaleak can be reached for seminars by calling 347-723-2308 or by email at Soke318@aol.com.