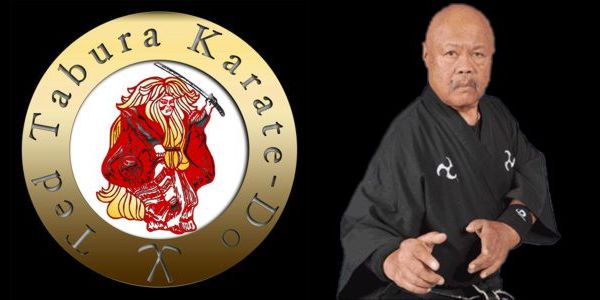 Shihan Ted Tabura passed away peacefully in Gardena, California, on August 12, 2013.
Born on Maui in Hawaii, he was a well known practitioner of many arts. He specialized in Limalama, the Polynesian-American kenpo hybrid founded by GM Tino Tuiolosega in the 1960's. Ted studied under the great John Louis, one of the original five black belts certified by Tino, with Ted Tabura receiving his Limalama black belt in 1968, and his 8th degree black from Tuiolosega in 2000. In addition, Ted studied Okinawa-te from Mr. Louis, who in turn had learned from GM Gordon Doversola. Besides all of this, Shihan Ted Tabura was ranked 9th degree black belt in kajukenbo from Adriano Emperado, and was an extremely accomplished practitioner of kobudo weaponry, aikido, and escrima. He had been honored with a 10th degree black belt from the Black Belt Society and received the Pioneer Award from the Soke Black Belt Hall of Fame.
Ted Tabura was legendary for his many performances in competition and demonstrations of ancient classical weaponry. Dubbed "The Sickle Man" by Emperado for his amazing skills with the Japanese kama or sickle, he was an electrifying performer with sickles, katana swords, staffs, oars, canes or anything else he could pick up. He and his many students at his dojo in Gardena were champion competitors since the 1970's. Ted gave highly professional and entertaining demonstrations in many locales that left the audience enthralled. He sponsored the Festival of the Kings tournament in Maui for many years, always followed by an incredible luau with great food!
Shihan Ted Tabura produced several DVD's on Limalama as well as weaponry. He was an esteemed member of the Whipping Willow Martial Arts Association and was featured in many martial arts magazines including Black Belt, Inside Kung Fu, Karate Illustrated, and Combat Magazine. In addition, Tabura was featured in martial arts themed movies such as Big Trouble in Little China, Little Ninjas, and Knight Rider.
Shihan Ted Tabura is survived by his loving wife Lois, sons Barron and Casey, and many generations of thankful students. All will long remember Ted for his kindness, dedication, martial spirit, tenacity, grace and humor. Shihan Ted Tabura was always real, a true warrior for life.
Prof. Carl Totton