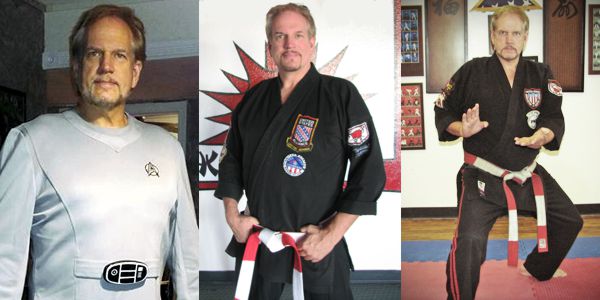 Shihan Tim VanDenover is one of the most repected martial arts teachers in the USA. With over 40 years of martial arts experience he still strives to increase his knowledge. He has been honored with 6 Hall of Fame awards, 3 from the Action Martial Arts Magazine (as recently as January of 2011), 2 from the USA Martial Arts Hall of Fame and most recently the Masters Hall of Fame Silver Lifetime Achievement award. Shihan VanDenover holds the rank of 7th Degree Black Belt in Okinawan Shorin-Ryu Matsumura Orthodox.
Sensei Tim VanDenover is a 8th Degree Black Belt Okinawan Shorin Ryu. In addition, he has received from Japanese Chanbara creator Tanabe Tetsundo 3rd Degree Black Belt in Choken (Long Sword); he has also received 5th degree Belt Black in Kodachi (Short Sword).
He is the owner of Rising Sun Karate in Scottsdale, Arizona.