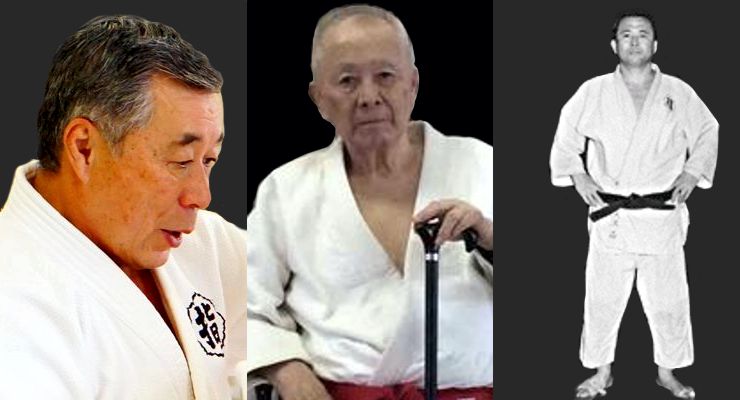 Japanese judoka Yoshimi Osawa was born March 6, 1926 in Sakura, Chiba Prefecture, Japan. He is one of only three living Kodokan 10th dan and one of only 15 to have received this rank), having been promoted at the New Year Kagami Biraki Ceremony, January 8, 2006 along with Toshiro Daigo and Ichiro Abe.
Yoshimi Osawa was educated at Waseda University and later became head judo instructor at the University. Osawa was only 5′ 6″ tall and weighed in at between 145 pounds to 160 pounds, but he always competed against opponents of all sizes. He was highly regarded as a Judo technician, particularly for his ashi-waza and, although a light weight, was considered a favorite to win the All-Japan Judo Championships. He defeated the 1948 champion Yasuichi Matsumoto to win the Fukuoka tournament in November 1948.
After Yoshimi Osawa retired, he made a trip to Brazil. He was once again challenged by Helio Gracie, whom he had previously defeated by Kimura, but as a coach, he was forced to decline the match.
Yoshimi Osawa was the primary author of the book the Kodokan Judo: A Guide to Proficiency.
Osawa is considered to be one of the top Judo technicians post World War II.