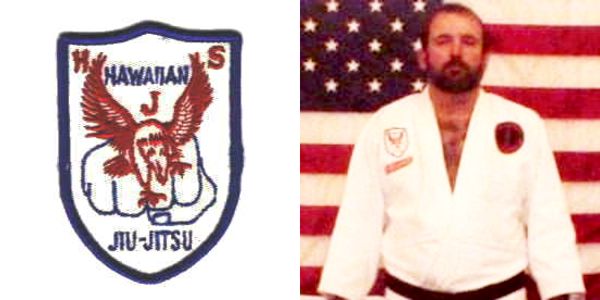 Alex Limbaugh, Professor
Director of The Hawaiian Jiu-Jitsu System
Hachidan, Eighth Degree
Hachidan – Kodenkan Hombu
Hachidan – Associate Professor
American Judo and Jujitsu Federation
Chief Instructor – The United Schools of Kodenkan
Director – International Training Headquarters
School of the Hawaiian Jiu-Jitsu System, Inc.
Professor Alex S. Limbaugh was born November 25, 1959 in Jacksonville, Florida to his parents, Patsy Ann Suber Limbaugh and instructor Black Belt Stephen A. Limbaugh.
As a young child, Professor Limbaugh would watch his father and his uncles, Instructor Black Belt Robert Presley and now Professor Donald Cox practice in the back yard of their home on the lake shore.
Professor Limbaugh was exposed to the Okazaki system of Kodenkan Jiu-Jitsu in 1964 and after years of watching and being involved, he began his formal training at Bill Beach's Judo Academy May 17, 1968.
While in the junior division he earned his Black Belt in 1977.
While attending the Bill Beach Judo Academy, Professor Limbaugh was also training with his father and uncle.
The family moved to the Jacksonville Beaches area in 1972 and established the Oceanside Martial Arts School and began teaching at the Atlantic Beach Elementary School through the Duval County School Systems Community Education Program.
During those years, Professor Limbaugh attended classes with now Professor Jimmy Graham and assisted Master Barry Pierce at the Duval County and St. Johns County Police Training Facilities teaching police tactics and riot control.
In 1976 when Professor Cox and Instructor Limbaugh, due to their occupations, were transferred out of town to work, they transferred the responsibility of the Oceanside Martial Arts Club and the Terry Parker High School Jiu-Jitsu Club to a 16-year old Brown Belt – Professor Alex S. Limbaugh.
After running the two separate clubs for a year, Professor Limbaugh combined the two in 1977 and moved classes to Fletcher Junior High School and continued teaching 2 nights a week until 1990 when he moved the classes to the current location at Atlantic Beach, Florida.
Professor Limbaugh established the United Schools of Kodenkan to maintain accurate records of all rank certifications, and to permit his graduate instructors to identify their own schools with the main dojo without causing any confusion between the main dojo and branch schools.
Professor Limbaugh's United School of Kodenkan was the official International Training Headquarters of the Hawaiian Jiu-Jitsu System, Inc., and hosts many professors, senseis, students and representatives of other martial arts organizations, systems and styles.
Professor Limbaugh has trained in Kodokan judo American boxing, free style wrestling LeDret Muay Thai from Mr. Kru Kevin Jacobs, Gracie Jiu-Jitsu, Tang Soo Do karate under Master Jack Elmore, Practical Weapons training and the National Rifle Association Personal Protection Course.
Professor Limbaugh's martial arts tactical offense and defense street fighting, grappling and weapons training continues today and he continuously stresses in his teaching the importance of the skill and ability to adapt to existing situations, and the use of whatever means are necessary to survive in combat.
Professor Limbaugh's advancement in rank includes promotion to Black Belt instructor (Nidan) 1978, Black Belt Master (Sandan) 1979, Black Belt Senior Master (Yodan) 1981, Professor (Godan) 1985, Professor – Rokudan 1989, Professor – Schichidan 1996 in the Hawaiian Jiu-Jitsu System, Inc., Professor – Shichidan by Shihan Professor Ramon Lono Ancho, Jr. of the Kodenkan Jujitsu School – Kodenkan Hombu Costa Rica 1997. Professor Ancho is an original student of Master Okazaki.
Professor Limbaugh also holds a black belt rank in Tang Soo Do karate issued through the United States Tang Soo Do Federation by Master Jack Elmore.
Professor Limbaugh was appointed to the position of Executive Director of the Hawaiian Jiu-Jitsu System, Inc. in 1998.
Professor Limbaugh accepted the position with the desire to carry on the great traditions of the Hawaiian Jiu-Jitsu System, Inc., and the Okazaki Kodenkan Judo and Jujitsu System, and to expand across our nation with the goal asked for by Master Okazaki that every state in the union have a Kodenkan Jujitsu school, and that his esoteric principles of judo be the guiding force behind these schools.
Professor Limbaugh was appointed Director of the Hawaiian Jiu-Jitsu System, Inc. in 2000 by Professor Bill Beach.