All-Pro Tae Kwon Do Upcoming Events
Andrew Fanelli presents the All-Pro Tae Kwon Do Black Belt Test and Hall of Fame Awards on Saturday, October 18, 2014 from 3:00pm to 5:00pm.
Special guests include Grandmaster Robert Parham, Anthony, Monique and Jasmin Magallanes, Grandmaster Jhoon Rhee, Russ Leal, Phobe Lee, Gandmaster Jeff Speakman, Grandmaster Gary Amen, and Master Bob Gomez.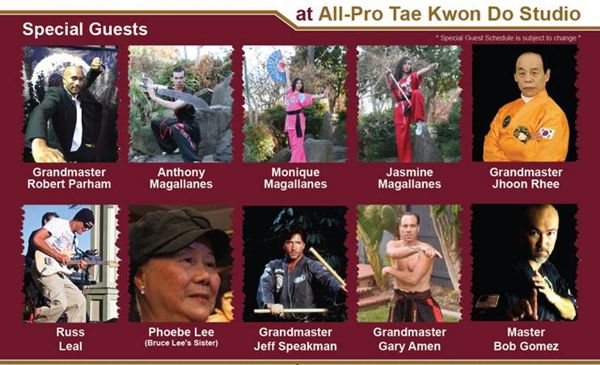 All-Pro Tae Kwon Do also presents a Special Seminar with Grandmaster Jhoon Rhee. Grandmaster Rhee is considered the Father of Tae Kwon Do in America as he brought the art to the United States in 1956. The seminar is $69.00, which includes a book, DVD and autograph and a photo opportunity. The seminar will begin at 10:00am and last until 12:00pm.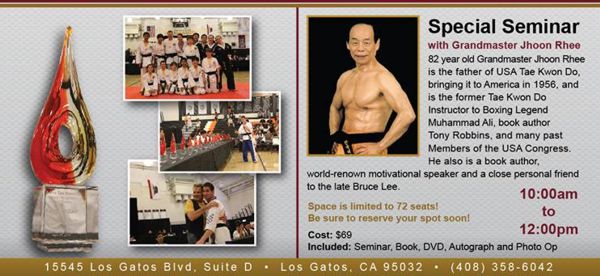 The event will take place at 15545 Los Gatos Blvd. Suite D in Los Gatos, CA 95032.
For more information call 408-358-6042.