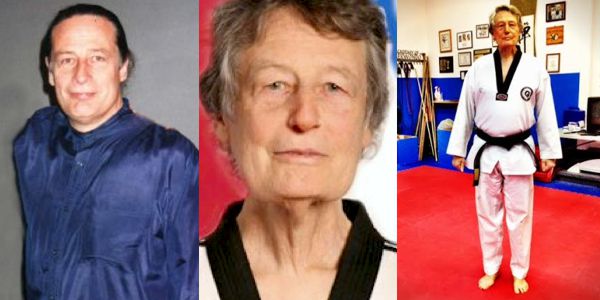 Professor Bill Dewart is a 7th Dan in Tae Kwon Do under Grandmaster S. Henry Cho. Mr. Dewart received his 1st Dan in 1967 and has been teaching Taekwondo for 35 years. He was awarded his 7th Dan in Taekwondo in 1999.
Professor Dewart combines traditional Taekwondo with Jujitsu and Aikido in a unique manner, specializing in teaching the martial arts applications of acupuncture as found in the traditional forms.
Professor Dewart is the Regional Director for the Amateur Athletic Union Taekwondo Program in California and Nevada and has the largest Taekwondo program in the AAU. He has been the Head Instructor at the Academy of Tae Kwon Do in San Francisco for the past 30 years. He is the Taekwondo Instructor at San Francisco State University and the French American International School in San Francisco
Mr. Dewart served as National Vice President of ATAMA, President of the S.F. Chapter and was on the National Board of ATAMA. He was instrumental in helping set up the ATAMA Chapter in the New York/Metropolitan area.
In the past Professor Dewart ran Taekwondo programs at several Bay Area elementary schools and did a great deal of self-defense work with the visually challenged.
Professor Dewarts school is located at 988 Oak St, San Francisco, CA 94117 and he can be contacted at 415-864-4827.